Benali's Big Race Launch at Staplewood Training Ground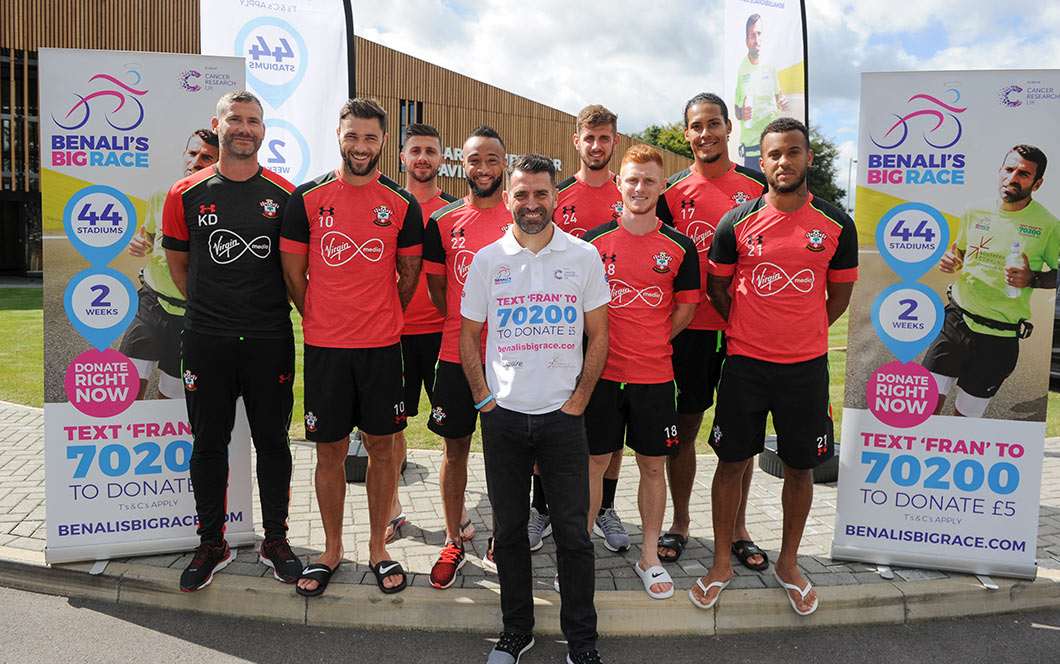 Francis Benali's Big Race got off to a flying start as his latest epic challenge was officially launched at Saints' Staplewood Campus.
A host of Southampton players joined the club's former defender as he announced he is aiming to run and cycle to every Premier League AND Championship club in the space of just two weeks to raise money for Cancer Research UK.
It will mean running a marathon and then riding a further 75 miles every day to complete the epic trek in time for Saints' home game against Burnley on October 16.
It will be even more demanding than his heroic challenge two years ago when he ran from Newcastle to Southampton via ever Premier League ground to raise £265,000 for Cancer Research UK.
The 47-year-old said: "I was mentally, physically and emotionally drained last time; it was far tougher than I ever imagined. But the fact is cancer has not gone away.
"This wretched disease has affected my own family and touched virtually everyone in the country in some form and if I can help raise funds to help beat it then that is what I will do.
"I knew almost as soon as I finished the last run that I wanted to do another one; the problem was deciding what to do.
"By adding in all the Championship clubs and cutting the time, it will make it that much harder. We have added an extra discipline with the cycling to make it a bit different too.
"I know this will be even tougher than the last race but the thought of the cause will keep me going. A lot of former team-mates and celebrities have said they will join me on the way and that will give me a big spur too.
"And it was great that so many of the current team turned out to the launch event to lend their support and hopefully encourage people to give generously to support such a worthwhile cause."
Virgil Van Dyke, Nathan Redmond, Charlie Austin, Shane Long, Ryan Bertrand, Harrison Reed, Jack Stephens and Kelvin Davis gave their backing at the launch along with representatives from Cancer Research UK.
Shelley Thompson from CRUK said: "It is a phenomenal challenge, I honestly don't know how he is going to get through it. The money raised will help to fund national research into immunotherapy and we are very grateful for Fran's support."
Text FRAN to 70200 to donate £5.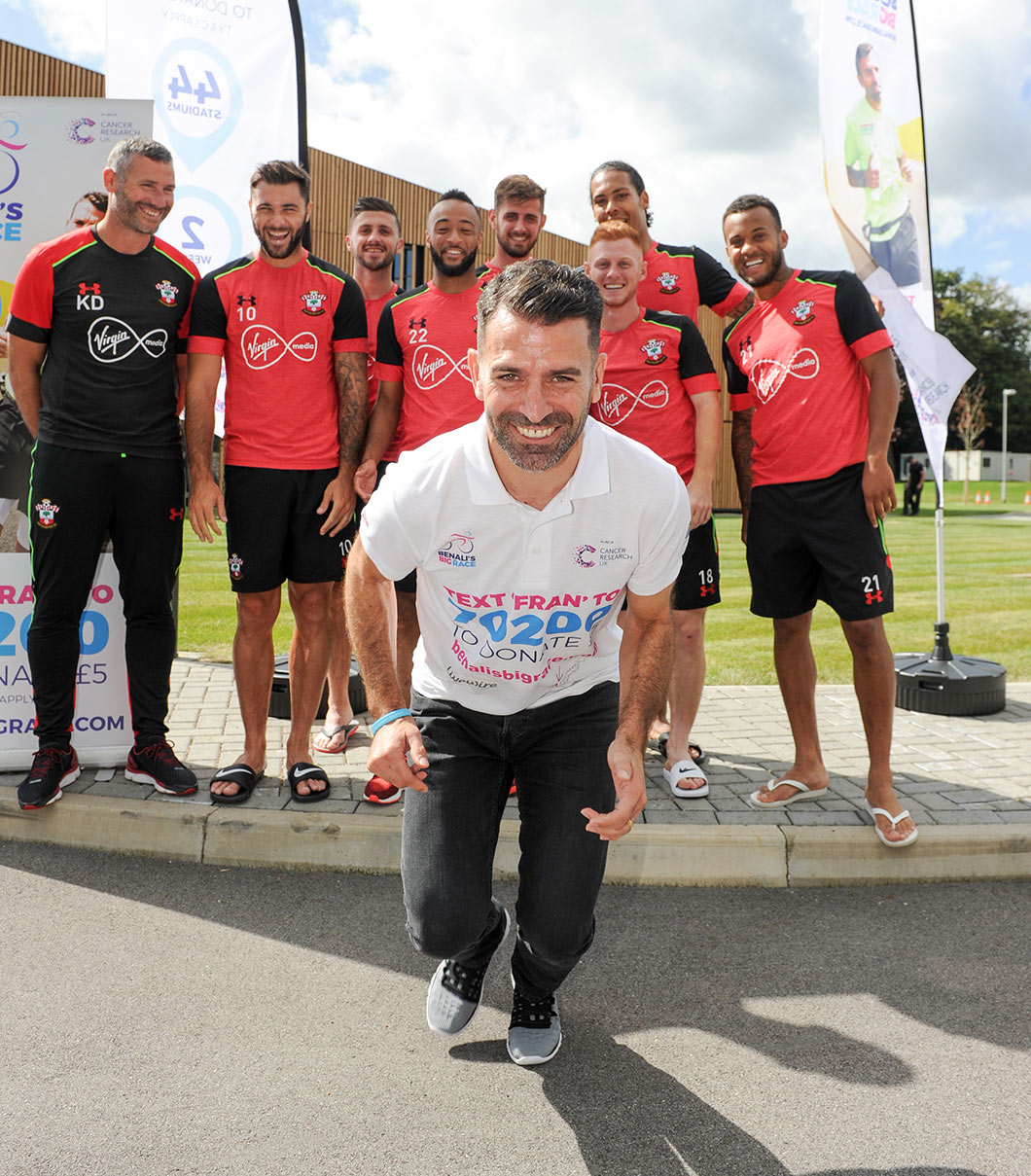 Donate
Right
Now