FRANNY AWARDED FREEDOM OF THE CITY
Francis Benali was today awarded the honour of Freedom of Southampton in recognition for his fundraising achievements for charities. The ceremony was held at the Civic Centre at 2pm this afternoon at a Special Council Meeting.
The Southampton FC legend and city favourite was delighted, he said "I am honoured and truly humbled to be awarded the Freedom of Southampton today. It was totally unexpected and I am grateful to have been recognised."
Last month, Franny ran and cycled over 1400 miles as he travelled to every Premier League and Championship Club. Benali's Big Race began at AFC Bournemouth on 2nd October. He ran a marathon a day and cycled over twice that distance to raise money for Cancer Research UK. Franny received a hero's welcome as he returned to Southampton just two weeks later.
In 2014 Franny completed his first 'impossible' challenge. He ran 1,000 miles to every Premier League Club in just 21 days. Benali's Big Run raised an incredible £265,000 for Cancer Research UK. He was named Celebrity Fundraiser of the Year by the JustGiving charity fundraising website and won the inaugural Barclays Spirit of the Game and Cancer Research UK Flame of Hope awards in 2015.
You can still donate to Benali's Big Race. Just click on the 'donate here' button at the right of this page.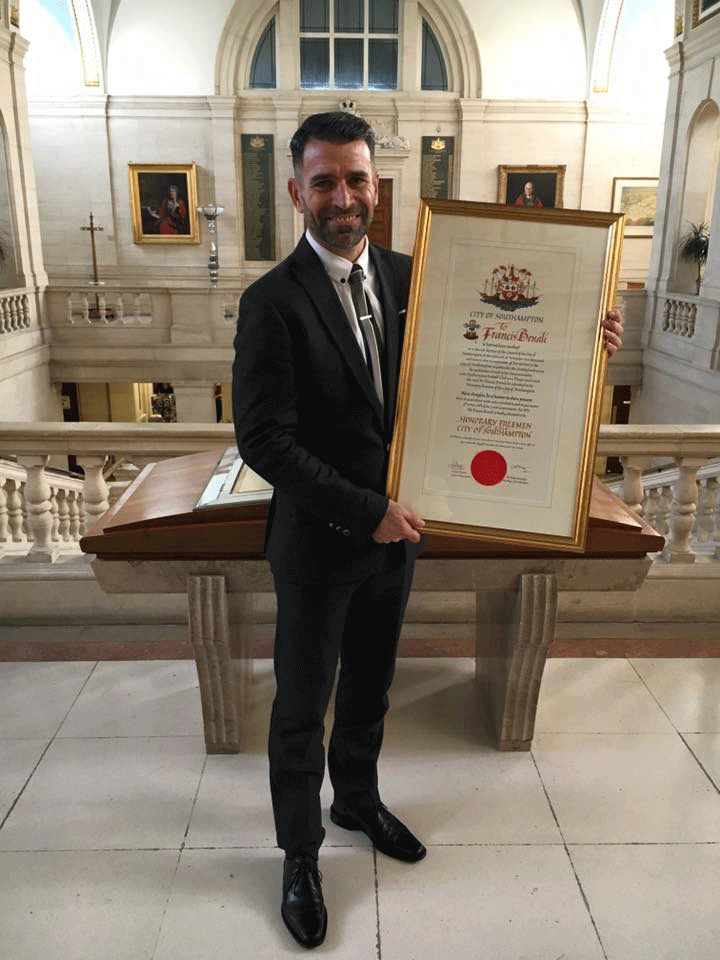 Donate
Right
Now