"He's a Superhero"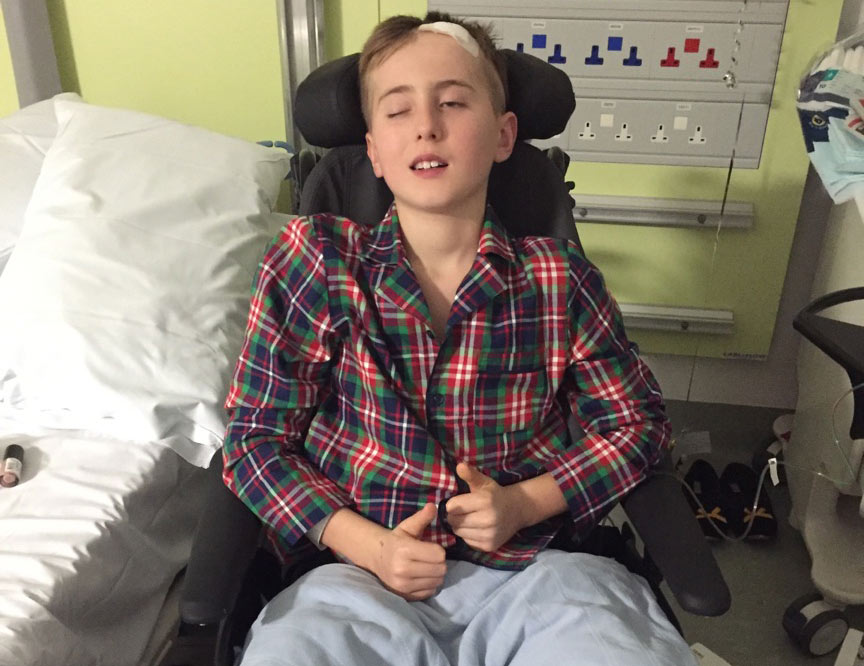 Josh Carrington knows just how vital research into cancer is – and how developing new treatments is critical for people like him.
The ten-year-old was born with a benign brain tumour and has grown up living with epileptic fits it triggers.
But days after Christmas last year, while he enjoyed a family holiday in France, he was struck by a severe headache and within just three minutes was sick and then unconscious on the ground.
His parents Laura and Mike rushed him to hospital where a scan revealed the tumour had grown and turned cancerous and was bleeding around his brain.
Josh underwent emergency surgery and was kept in a coma while he was flown home to London's Great Ormond Street Hospital on New Year's Eve.
Laura said; "I remember sitting, waiting as they moved him in to the paediatric intensive care unit and hearing the fireworks going off in London.
"The doctors started to bring him round to see what the damage was the next day. They had warned us there was a danger Josh might not walk again.
"But he surprised everyone and did so well. Although he woke up completely paralysed within two days he was sitting up."
Josh spent four weeks in hospital while the medical team drained the bleed.
She added: "We were told that the tumour had grown quite substantially and a biopsy was needed – meaning another operation on Josh's head. We went back two days after that but we knew what we were about to be told – it was nasty and our son needed treatment."
Josh was transferred to Southampton General Hospital where he became a known face on the Piam Brown ward and received radiotherapy and chemotherapy to try and shrink the tumour.
But at the end of July this year the family received the news they didn't want to hear – it had not worked.
Josh is now part of a clinical trial which is testing if the drug dabrafenib (Tafinlar) can be used to treat children and teenagers with brain tumours or other solid tumours that have a faulty BRAF gene. The drug is already used to treat advanced skin cancer.
The youngster is enjoying being back at school near his home in Southbourne, Bournemouth, where he lives with his mum and dad and sister Aimee, six.
Laura said: "Since he has started this trial Josh has been putting on weight and been back to his usual, cheeky self. After he was so sick during the chemotherapy it has been nice to have him back."
Speaking about Franny's challenge to help fund the work Cancer Research UK does, Josh said: "I think he's a superhero because he has done all of this for cancer research. What he is doing will help to save other children and people who are poorly like me."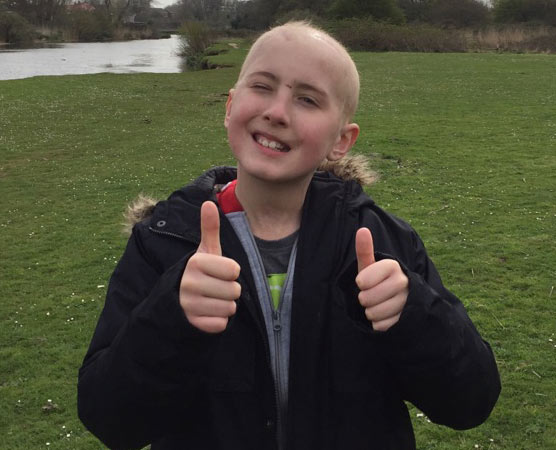 Donate
Right
Now