IRONFRAN | Car Raffle Collection
In aid of Cancer Research UK, Ironfran have set out an amazing raffle where you could possibly win a BRAND NEW Ford Fiesta ST Line OR one of 5 Fitbit UK & Ireland Versa Smartwatches.

On Saturday 17th of August, we will be holding a bucket collection where you can enter for just £2. Please note this is cash only entries as we do not take cards.
You can now also enter by texting IRONFRAN to 72000 at the cost of £4, which will get you 2x £2 entries.
(Please note standard network fees may apply) For full T&C's please check the page on this site.
Special thanks to Fitbit UK & Ireland and Hendy Group for their kind donations and support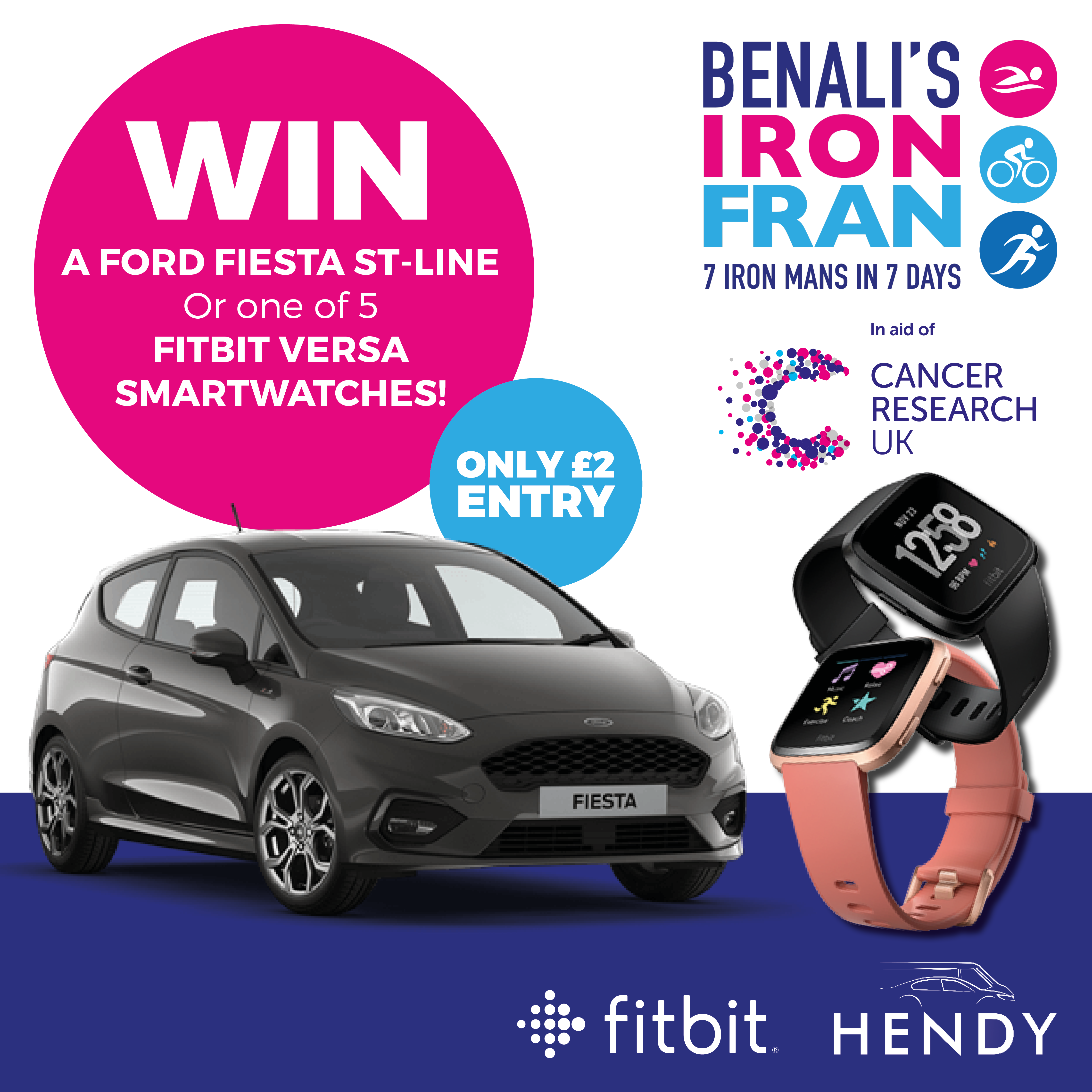 Donate
Right
Now