Ironfran charity wrist bands
Big thanks to the amazing May Shel for taking the time to deliver our #ironfran charity wrist bands today.
If you are interested in having your own for your business, please let Mel know, and we can arrange to get a box delivered to you.
All money raised from the wrist bands and badges will go towards Francis Benali's unbelievable 7 Ironman's in 7 days challenge in aid of Cancer Research UK, which kicks off next week!
You can also donate via the website: ironfran.co.uk by texting FRAN5 or FRAN10 to 70200 to donate £5 or £10. Please give whatever you can today and help raise live-saving funds for those who suffer on a daily basis from the awful illness that is Cancer.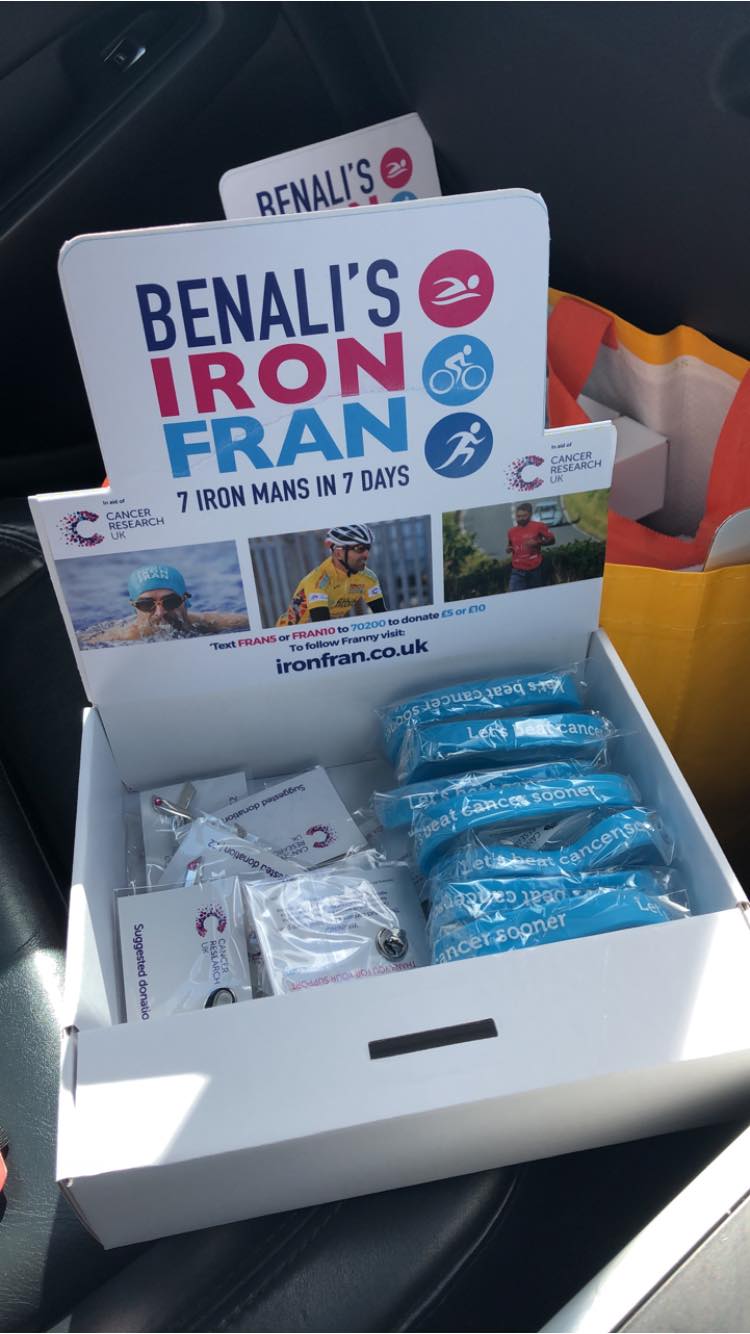 Donate
Right
Now