No Turning Back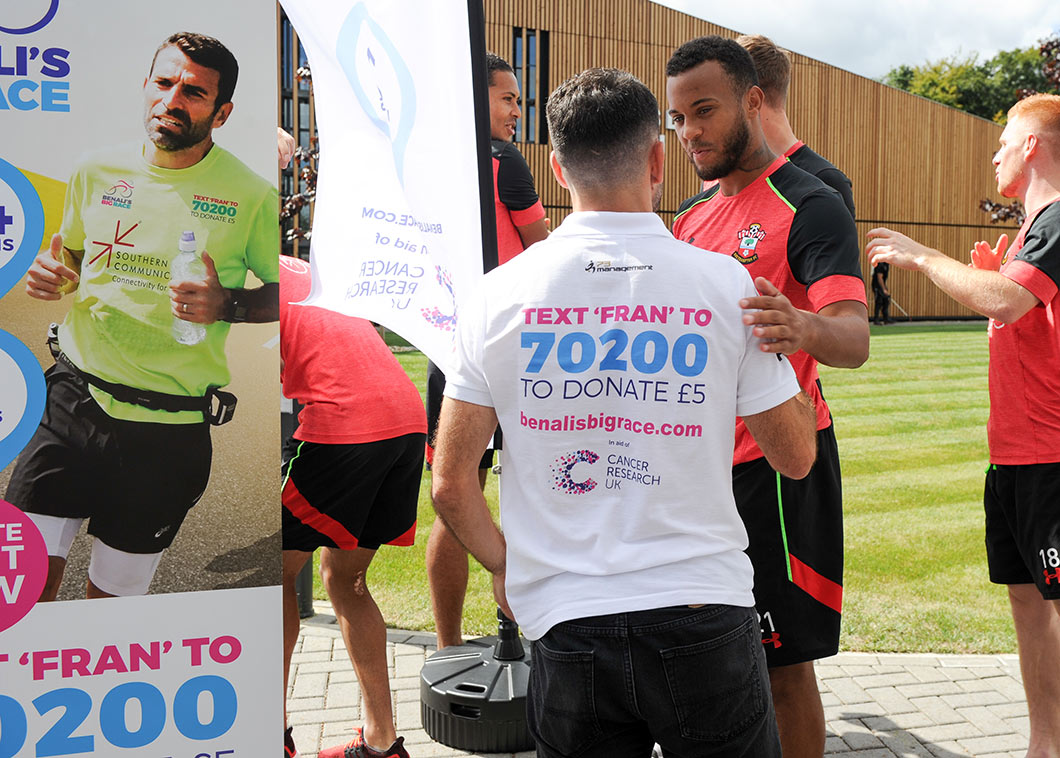 Francis Benali took one look at the assembled press pack, drew a deep breath and said: "There's no turning back now!"
The former Saints star was bowled over by the media interest as he announced his latest epic challenge at his old club's Staplewood Campus.
But he also realised that this was the point of no return and he is now committed to a two-week race, running and cycling to every Premier League and Championship ground in aid of Cancer Research UK.
He laughed: "Up until now there was still the option to back out or put it off; suddenly it is all very real.
"It was great to see so many journalists taking an interest but with so much publicity and everyone talking about the challenge, it really hit home just what I am taking on.
"Even more scary is the fact it is less than a month away! I have been working hard and doing a lot of training but I know from experience that nothing really prepares you for something this big.
"All I know is that it will be worth all the pain and strain if it can raise a lot of money for such a worthwhile cause."
Benali will set off from Bournemouth's Vitality Stadium on Sunday October 2 and head for South Wales then the Midlands and the North-West before crossing the country and returning via East Anglia and London.
The challenge will mean running a marathon and then riding a further 75 miles every day to complete the epic trek in time for Saints' home game against Burnley on October 16.
He added: "I can't say I am exactly looking forward to it and I'm certainly not relishing the thought of the pain, the mental strain and the ice baths!
"But if I can get back to St Mary's safe and on time then I will consider it a success, especially if I can raise a lot of money for a cause which touches every family in the country."
Text FRAN to 70200 to donate £5.
Donate
Right
Now