Packing has begun
With Francis Benali's epic 7 Ironman's in 7 days challenge just around the corner, the enormity of this challenge is really starting to hit.
Below shows the medical kit alone needed for Francis' Benali's Ironfran challenge. We can't even imagine the pain and suffering that this man will be putting himself through over the following weeks - all in the name of Cancer Research UK.
Please donate today on the website: ironfran.co.uk or you can donate by texting FRAN5 or FRAN10 to 70200 to donate £5 or £10.
Special thanks to Rutledge Sports Therapy and Physique Management!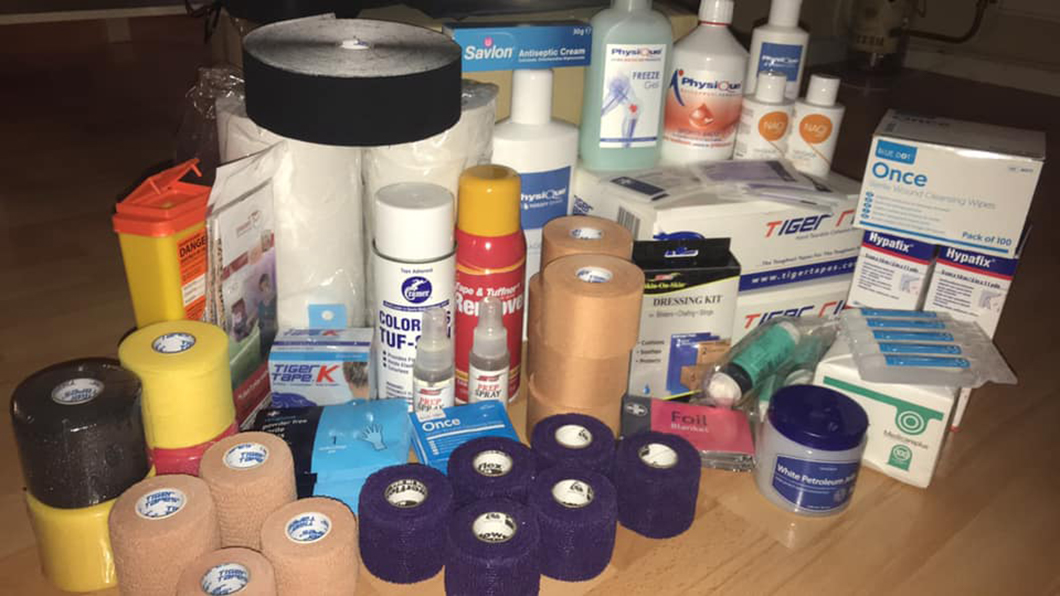 Donate
Right
Now