Adam Lallana greets Francis Benali
Adam Lallana has paid tribute to Francis Benali on his epic challenge.
The Liverpool midfielder and former Saints skipper turned out to greet the Southampton legend when he arrived at Anfield on the fifth leg of his race around every Premier League and Championship club.
Benali is running a marathon and cycling at least 75 miles every day for two weeks in a bid to raise £1m for Cancer Research UK.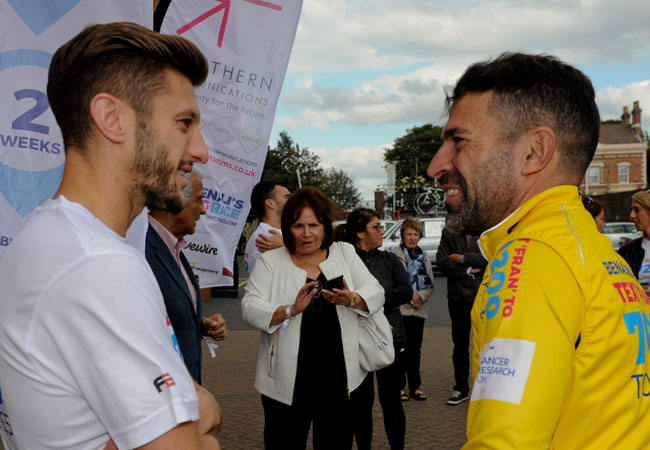 Lallana, missing international duty through injury, made a point of meeting his former club colleague and said: "It is a fantastic feat.
"What Franny is doing is absolutely incredible. I cannot believe the mileage he is putting in day after day.
"It is a fantastic cause and I really hope people get behind it and support what Franny is putting himself through."
Benali said: "It was great of Adam to turn out to meet me and it was lovely to see a familiar face when I arrived there.
"Things like that make a big difference and really help to keep me going."
There was another familiar face in former Dell groundsman Dave Roberts who now takes care of the Anfield pitch.
Benali also took time to lay a tribute at the memorial to the 96 Liverpool fans who died at Hillsborough.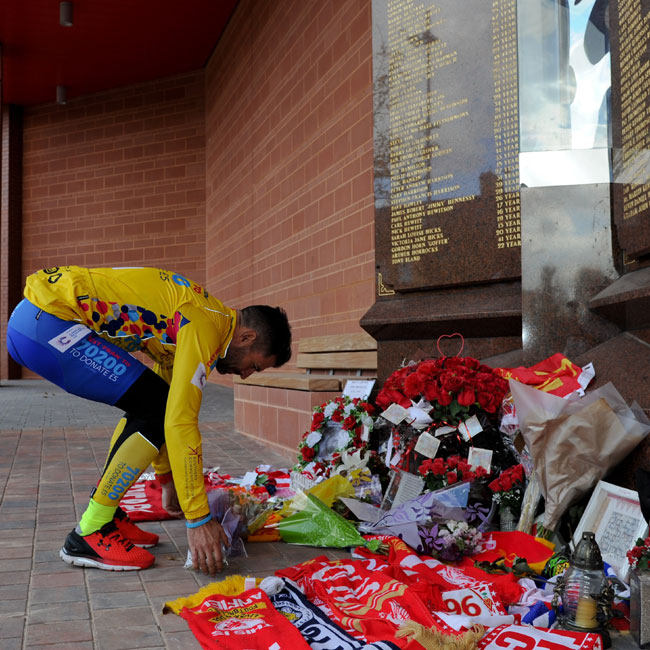 Benali had already called at both Manchester clubs and then had the shortest section of the race as he nipped across Stanley Park from Everton.
Unfortunately Everton's former Saints manager Ronald Koeman was unable to meet him but Benali was presented with a signed shirt to auction before cycling to Wigan and then Preston.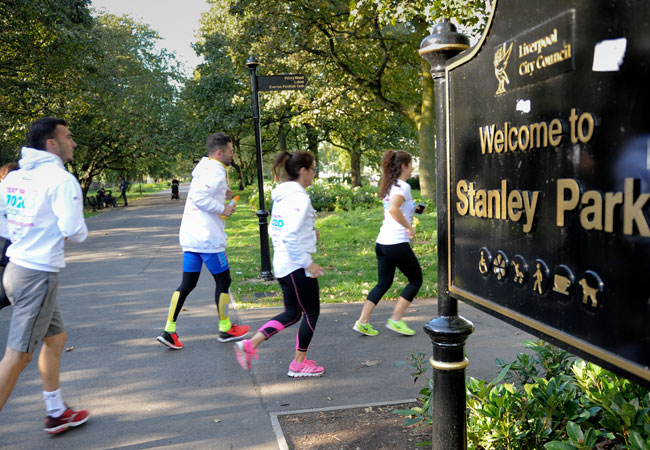 He added: "Preston made us very welcome and pull their full medical facilities at my disposal.
"It meant I was able to get an ice bath and some treatment which made a big difference.
"Thankfully the hamstring has been a bit easier today, my physio Kelly Rutledge has done a fantastic job working on it to keep me moving."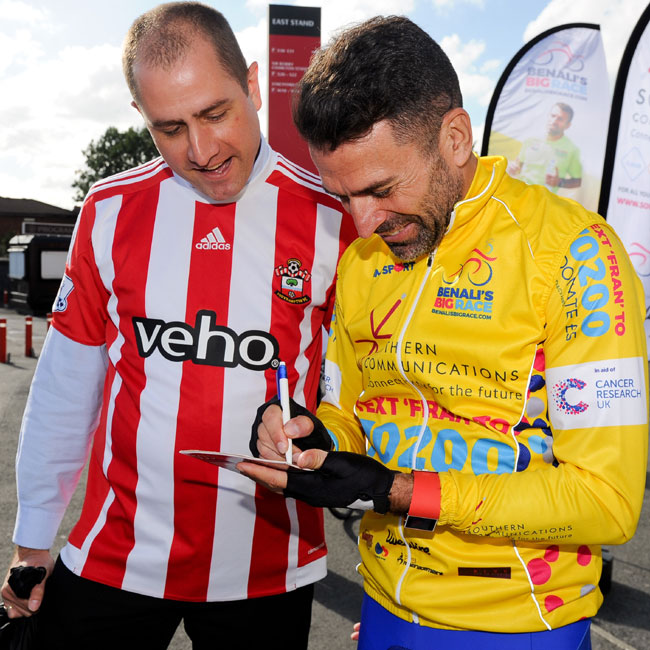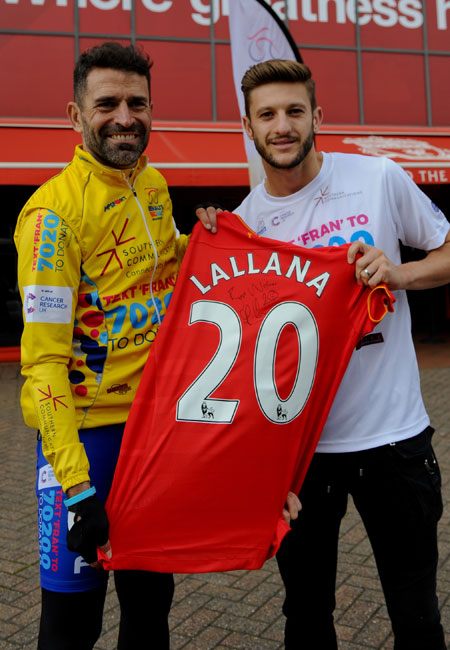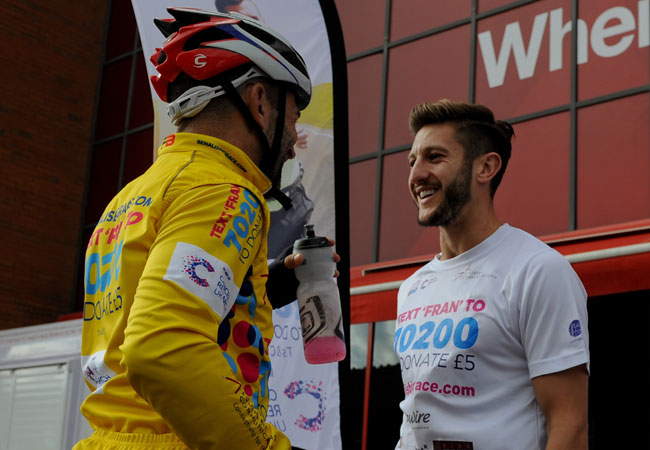 Donate
Right
Now