Emotional welcome home for Franny
Francis Benali received a hero's welcome as he made an emotional return to St Mary's at the end of his epic challenge.
The 47-year-old has run a marathon and cycled 75 miles a day for two weeks, covering 1,400 miles to raise more than £300,000 for Cancer Research UK.
Let's just repeat that... he has run a marathon and cycled 75 miles a day for two weeks, covering 1,400 miles!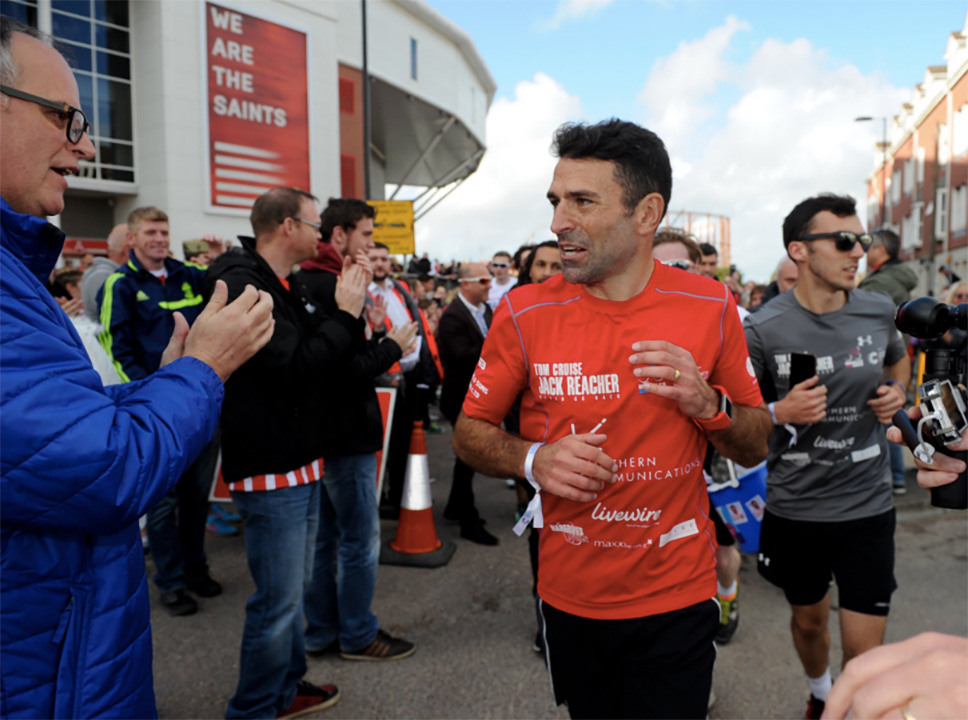 He has trekked to 44 clubs but left the best till last as he made his weary way back to St Mary's to an outpouring of love and ultimate respect.
He said: "I could not believe the reception I got; if anything it was even better than last time.
"It was amazing to see so many people waiting to wave as I ran through Bitterne and over Northam Bridge.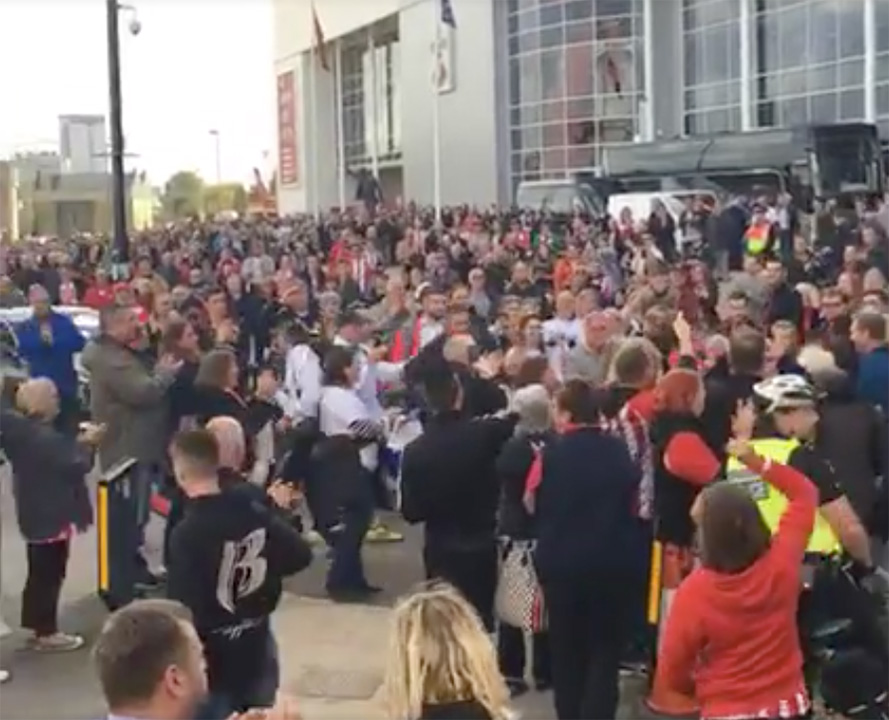 "And I was bowled over at how many fans stayed outside the stadium instead of going in to find their seats ahead of the game.
"It was a very special homecoming and I can't put into words just how much that meant and how grateful I am to all those who have donated."
Benali set off from Brighton and was joined on his run by Saints chairman Ralph Krueger. After completing the cycling section Benali ditched the bike at the Aegeas Bowl and ran the final stretch.
He was cheered all the way into his home city as hundreds of fans lined the streets with huge crowds waiting outside the stadium to acclaim one of their own.
The former Southampton defender then spent an hour on an exercise bike to keep his muscles from tightening up before running a lap of honour round the pitch at half-time of Southampton's 3-1 win over Burnley.
He was welcomed onto the pitch by a guard of honour wich included former Saints stars David Prutton, Andrew Surman, Tommy Widdrington, Gordon Watson, Kevin Bond and former manager Lawrie McMenemy as well as his family and members of his support team.
He was interviewed by his daughter Kenzie before one last dreaded ice bath and then a tour of the hospitality suites and boxes to raise more funds for the cause.
After 15 days of relentless running and riding it was then home for a well deserved rest.
He added: "I'm really feeling it now and it will be so good to be back home in my own bed.
"Although I am exhausted I know it will be hard to sleep because I am on such an emotional high.
"I am just so relieved to have completed it successfully and to be back safe and to know that hopefully I have made a difference in the fight against this wretched disease.
"It has been a massive undertaking, not just for me but for my support team who all worked so hard to keep me going."
To donate simply text Fran to 70200 to give £5.

Donate
Right
Now