"Three in a million"
HE'S got one million special reasons why he has set himself the challenge of a lifetime.
Former Saints star Franny Benali has now covered more than 1,200 miles, running a marathon every day and cycling a further 75 miles between every Premier League and Championship club with the aim of raising £1m for Cancer Research UK.
Limping with badly blistered feet, hamstring and Achilles injuries and an aching body, the epic trek covering around 1,400 miles in just two weeks is taking its toll on an extremely weary Fran.
But helping to drag the 47-year-old out of bed and back on the road in the chilly early hours of every morning are three local people whose personal experiences with cancer have left a lasting impression on the ex-Saint.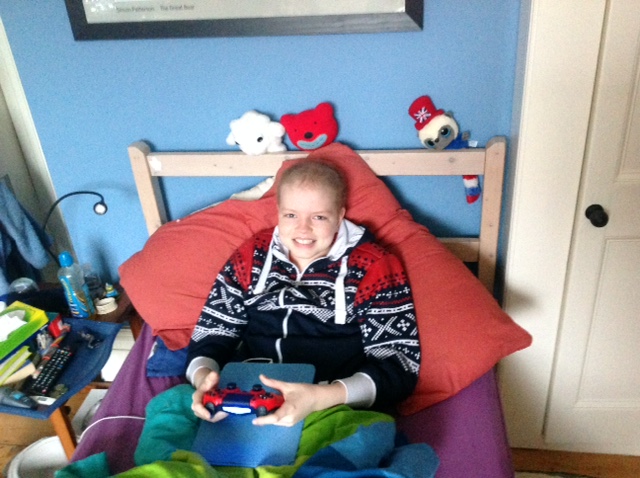 Among the tens of thousands of people waiting at St Mary's stadium to greet him on his return this Sunday ahead of the clash with Burnley will be avid Saints fans Joe Scully, 14, and ten-year-old Josh Carrington who have both been struck down by the disease and are currently receiving treatment.
They will be joined by Sue Jones, a mum of four from West End, who lost her husband Owen to lung cancer three months ago.
For Sue and her family, Benali's Big Race has a very special poignancy – Owen had followed Fran's previous challenge from his hospital bed and managed to line the road to shake his hand two years ago.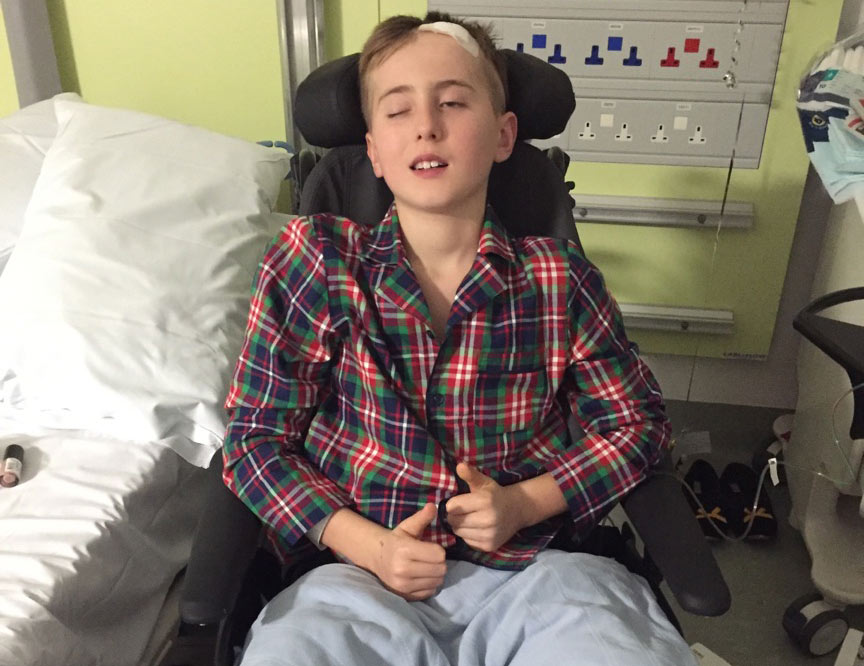 Franny said: "Joe and Josh have each had to put up a brave fight against cancer at such a young age and have been very sick as they have undergone, and continue to receive, treatment. They are superheroes in my eyes.
"Sue has had to face the agony of watching Owen, her husband and father of their children, lose that fight and when we heard that news it really affected my wife Karen and me.
"These three amazing and brave people represent millions of others who are either facing up to cancer themselves or having to watch a loved one or friend do the same.
"That's what makes me get up and do this every morning – my pain is nothing compared to theirs."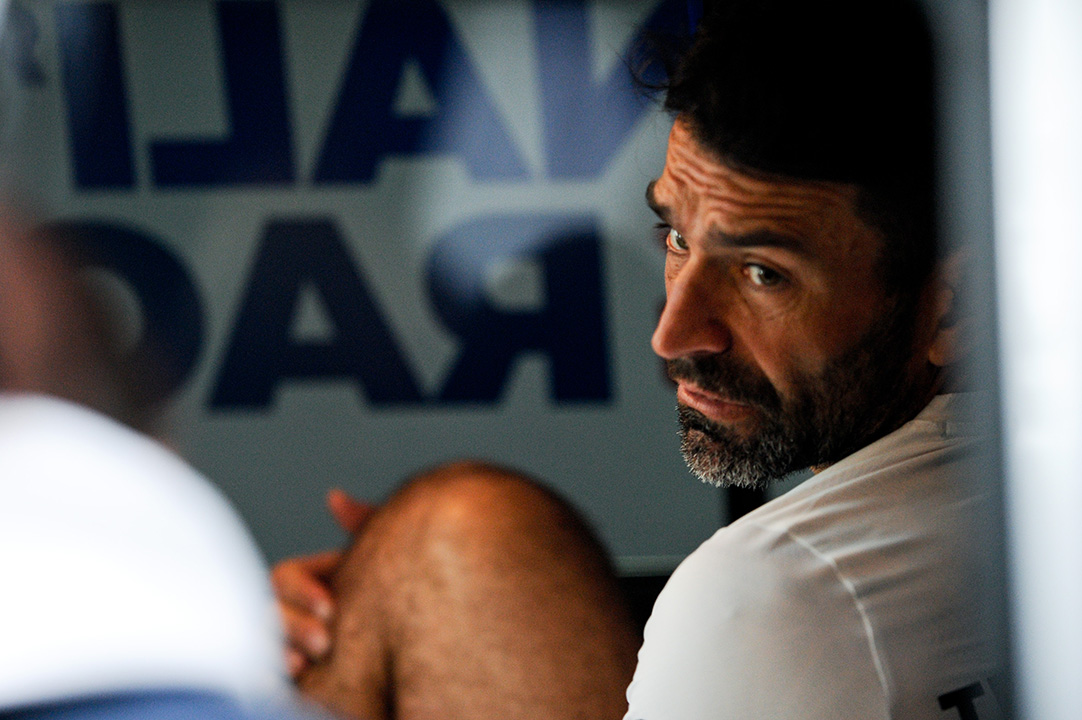 Franny is expected to reach the football stadium around 3.40pm on Sunday - the final leg of his journey will see him leave Brighton and Hove Albion at 7am - and will complete the final stretch of his journey by running a lap of the pitch at half time before more than 30,000 fans.
It's Franny's second fundraising feat in aid of Cancer Research UK – a cause close to his heart. His first challenge in 2014 - running from Newcastle to Southampton via every Premier League club in just three weeks - raised a phenomenal £265,000 for the charity.
Franny added: "The welcome home I received in 2014 was incredible. Saints fans were unbelievably generous and I hope they remain as passionate as I am about supporting Cancer Research UK's pioneering work in immunotherapy, helping to bring forward the day when all cancers are cured."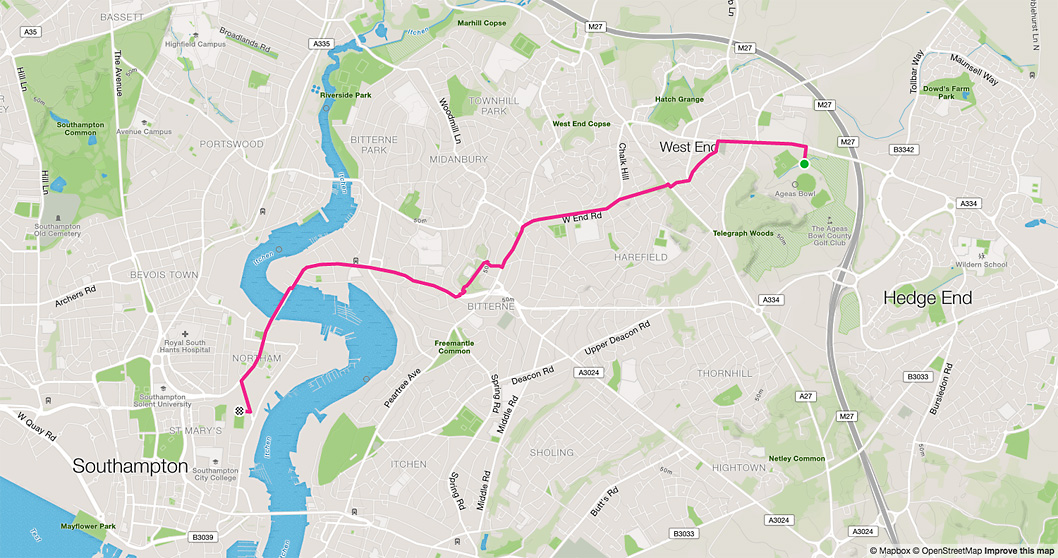 Cancer Research UK has been working on immunotherapy research for many years – including significant work taking place in Southampton - helping to develop more effective treatments that are better able to harness the power of the immune system to kill cancer. Cancer Research UK's involvement spans from the very earliest stages of discovery in the lab, right through to clinical trials for patients.
Jenny Makin, Cancer Research UK spokesperson for Hampshire and Dorset, said: "We have been blown away by Franny's resilience and determination to raise much-needed funds for Cancer Research UK, despite the visible toll it is taking on his body with every single mile he covers.
"Immunotherapy drugs are showing great promise for a lot of different types of cancer, but more research is needed to figure out which cancers these drugs can be used to treat, and which patients are most likely to benefit from them. The money that Franny's raising for Cancer Research UK's work into immunotherapy will help us answer these questions sooner and ultimately, help more people survive the disease."
"We really hope that Southampton fans give Franny the homecoming he deserves and dig deep to show their support."
To donate £5, text 'FRAN' to 70200.
Donate
Right
Now