Benali's big thank you
Francis Benali has issued an emotional thank you to the thousands of fans who made his homecoming so special - and to all those who have donated.
The 47-year-old received a hero's welcome as he returned to Southampton after his incredible 1400-mile adventure.
The former Saints defender has run a marathon and cycled 75 miles every day for two weeks to visit every Premier League and Championship ground.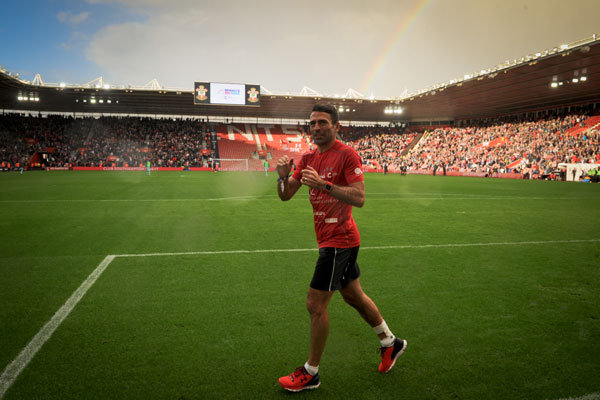 He has raised more than £360,000 for Cancer Research UK and Benali has been bowled over by the support he has received.
He said: "I can't thank people enough for the warmth and support they have shown towards me on a personal level - and for their generosity.
"The messages on social media really kept me going through the dark times along with the donations which is what this is all about.
"I am incredibly grateful to all those who have given to the cause and all those who have claimed Gift Aid to boost their contributions by 25%.
"And I have to say a big thank you to Southampton Football Club not only for all their support and for allowing bucket collectors around the stadium but also for their donation of £25,000 from players and the Saints Foundation.
"I am hoping the money will continue to pour in over the coming days and weeks because it is such a worthwhile cause.
"And I need to thank all those who turned out to line the streets and those who waited outside the ground to welcome me home.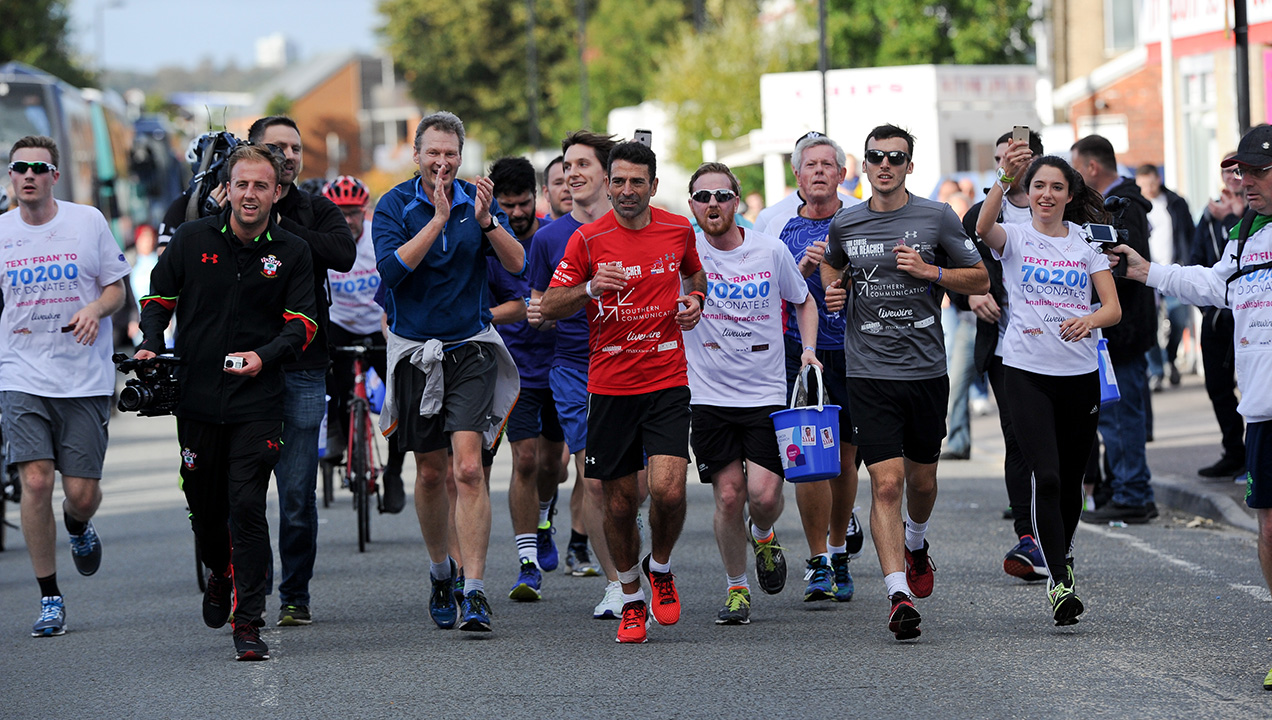 "And the reception at half-time will live with me for the rest of my days. It was very emotional.
"Suddenly all the physical pain and mental torture seemed worthwhile.
"There were genuinely times I didn't think I was going to make it but I have never been more glad to see St Mary's.
"After visiting so many grounds in two weeks it was a wonderful feeling to reach the last - and best - of the 44 clubs."
Benali finished the challenge with a Grade One hamstring tear and a swollen Achilles that was agonisingly close to snapping completely.
At the end of each day he literally had to be helped from the bike and lifted into the support van as his legs had gone and he was unable to walk.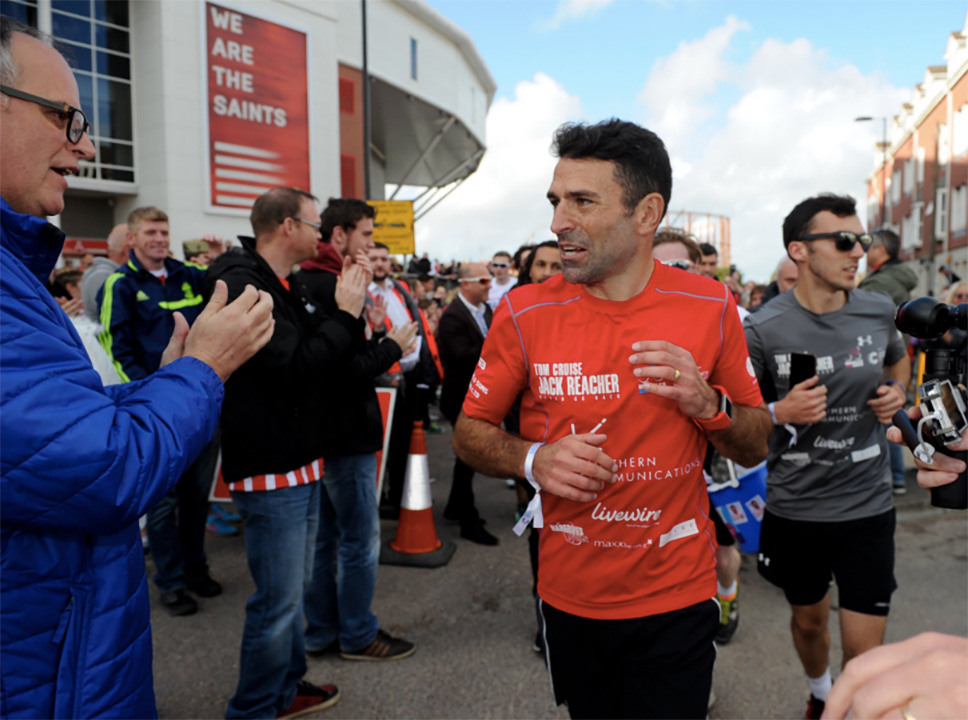 Yet his mental toughness and incredible spirit (plus physio Kelly Rutledge) enabled him to get up the next morning and do it all again. And again. And again... for 15 days.
He added: "I had some idea of what to expect after my first challenge running to every Premier League ground but this was way tougher than I expected.
"There were times I literally could not put one foot in front of another at the end of the day.
"I am so grateful to my support team, the drivers, my physio, the represenatatives from Cancer Research UK, the media team and to all those who came out to run or ride with me.
"That made a huge difference and helped get me through it. And most of all I must thank my wonderful family who were with me every step of the way."
To donate simply text Fran to 70200 to give £5 or click here.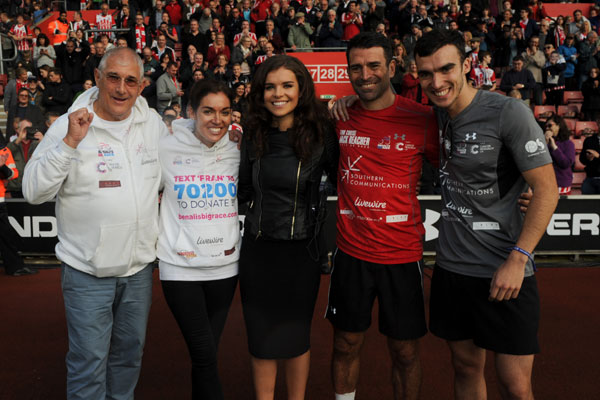 Donate
Right
Now