Benali booked again
Francis Benali is taking a break from training on Wednesday September 21 to re-live his playing days.
The former Southampton defender will be making a special appearance at Waterstone's in WestQuay to sign copies of a new book Saints and Sinners which looks back at some of the club's hardest players.
He will be teaming up with ex-Saint Jimmy Case for a signing session from 11.30 to 12.45 with Pitch Publishing making a generous contribution to Benali's Big Race as a thank you.
As one of the club's toughest-tackling defenders with 11 red cards to his name, the 47-year-old figures prominently in Saints and Sinners – a far cry from his gentle nature off the field.
Benali said: "I am very grateful to Pitch for their donation to the fund and I am looking forward to seeing Jim and meeting a lot of Saints fans at Waterstone's. It looks a fascinating book and it will be really interesting to read about some of my former team-mates!
"I did get a reputation as a player for being a little hot-headed – and I guess you would have got long odds on me winning the first Barclays Spirit of the Game award.
"Hopefully this latest challenge will help show people what I am really like. And if anyone wants to give to Cancer Research UK while I am at Waterstone's then I will be delighted to accept their donations.
The pair will also be interviewed by Meridian before the signing session and then Benali will drop in to Southampton Solent University to inspire the new intake of sports journalism students.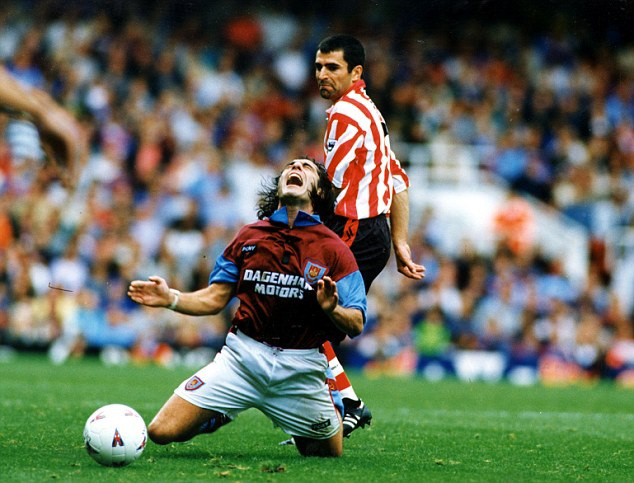 Saints and Sinners is written by Graham Hiley and features interviews with Benali, Case, Alan Shearer, Neil Ruddock, Mark Dennis, Terry Hurlock and many more. RRP £16.99.

Donate
Right
Now