Benali keen to help again
Francis Benali is often asked when he decided he could face doing a second challenge - the answer is surprising.
He laughed: "It was actually the day after I finished the first one!
"I ached all over and I was shattered both mentally and physically. You might have expected me to do a Steve Redgrave and say 'Never again' but I actually knew right away I wanted to do something else.
"The elation at completing that run to every Premier League ground was so intense that I knew I wanted to do it again. And of course I still needed to raise a lot more money for Cancer Research UK.
"I was really grateful to everyone who donated last time and it was a fantastic achievement to raise £265,000 – but the disease has not gone away.
"We still need to raise a lot more money to fund research into immunotherapy across the country so I looked around for something else I could do.
"I didn't want to do the same thing again… and I wanted to push myself even further. That's why I added all the Championship club, shortened the time and added the extra discipline – as if the first challenge wasn't tough enough already!"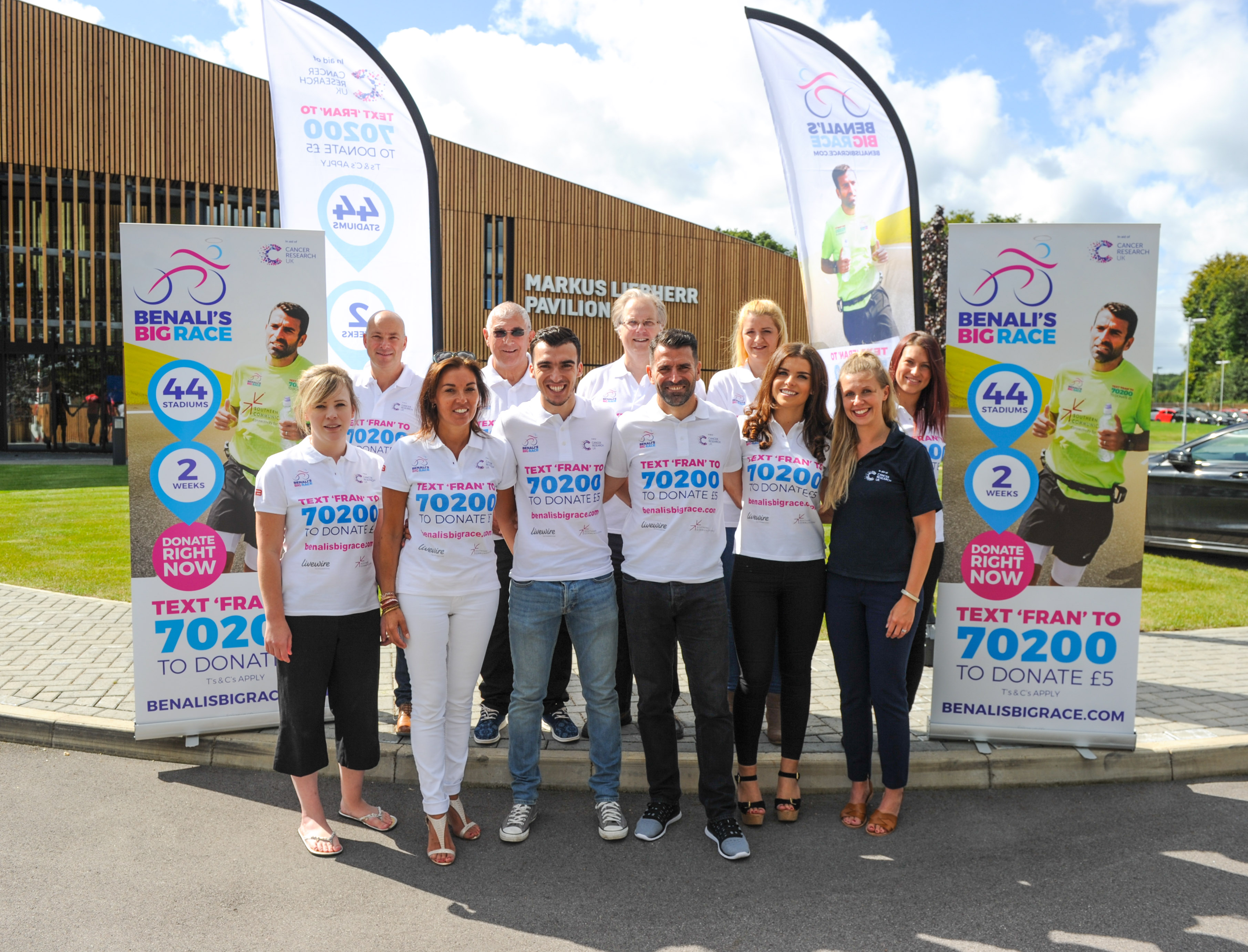 After months of recovery time and then building up his training, Benali is ready to go again with the new challenge just days away.
He sets off from Bournemouth's Vitality Stadium on Sunday Oct 2 and will run and cycle to all 44 Premier League and Championship clubs in just two weeks, running a marathon and then cycling 75 miles every day.
He aims to get back to Southampton for their home game against Burnley at 4pm on Sunday October 16.
"I have never forgotten the reception I received last time and that thought will keep me going next week when the enormity of this new challenge hit me," he said.
"The training is going well and I am trying to balance it with making sure I get to the start line in good shape."
To donate simply text Fran to 70200 to give £5.
Donate
Right
Now