Benali's injury blow
Francis Benali will have to battle through the pain barrier to complete his epic trek.
The former Saints defender has hurt a hamstring and is struggling with the daunting challenge to run and cycle to every Premier League and Championship club in just two weeks.
But the 47-year-old has vowed to keep pushing himself to the limit as he bids to raise £1m for Cancer Research UK by running a marathon and cycling a further 75 miles every day for a fortnight.
He said: "It is very sore and there is a lot of bruising. I just hope it doesn't get any worse. I felt it starting to go on Tuesday and it has gradually got worse.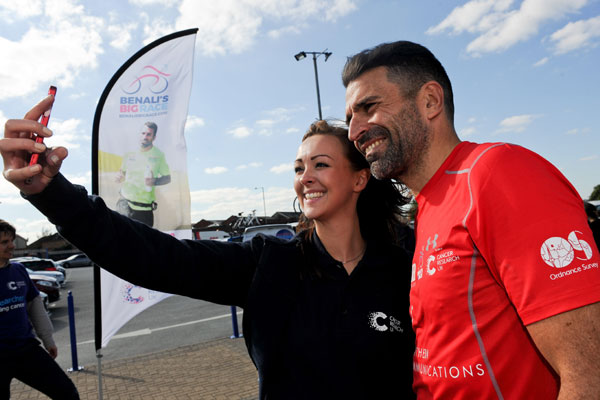 "Normally you would stop and rest if you feel your hamstring about to go but that wasn't an option for me; I just had to keep going.
"I didn't have too many hamstring injuries when I was playing – but that was 20 years ago! The body has taken a fair bit of wear and tear since then!
"I have had to keep stopping for treatment which has set us a little bit behind schedule. I had to stop about 10 miles early today because I was cycling on a dual carriageway in the dark and the team made the decision to pull me out for safety reasons.
"I will make up the distance during the rest of the challenge but for now the main thing is just to keep on top of the injury and try to prevent it getting any worse – but that isn't easy when you are running a marathon and then jumping on a bike for several hours."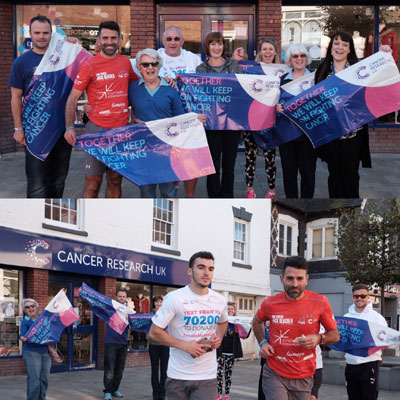 Time is proving a big factor for Benali who knows the importance of meet-and-greets plus interviews at each stadium – but these all take time he doesn't have.
"It is really important to get the message out there in order to try and get the donations up as that is what it is all about.
"But in order to fit those in, it means really long days, starting and finishing in the dark. You can't expect people to come out to the stadium at 6.30 in the morning so we have to plan the stops accordingly."
Day four saw Benali reach the West Midlands stopping at Aston Villa, Birmingham City, West Brom, Wolves and then Stoke. He was greeted by West Brom captain Chris Brunt and former Sunderland, Wolves and Christchurch defender Jody Craddock.
He was also met by actor Aidan Callahan and boxer Tommy Langford who was at the Hawthorns to promote his British Middleweight title fight against Sam Sheedy at Cardiff Arena on October 22.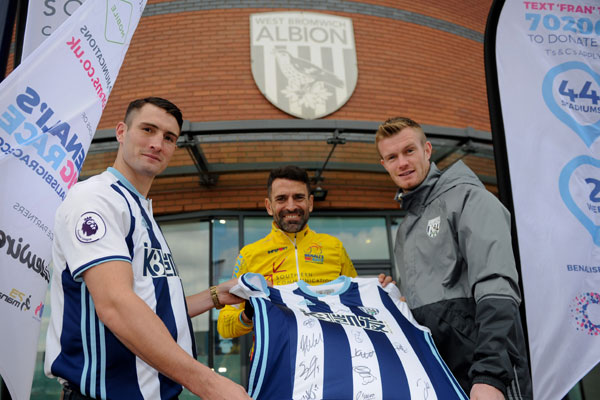 Benali added: "It was great to see them. It gives me a real lift to have people like that turn out to meet me or run with me.
"Matthew Le Tissier ran with me yesterday and Gordon Watson came along to give moral support though his injured knees mean he can no longer run. My son Luke ran 20 miles with me today and that kind of backing really helps.
"Of course it is physically demanding but it is a real mental battle so every cheer, every bit of support and of course every donation really helps."
To donate simply text Fran to 70200 to give £5.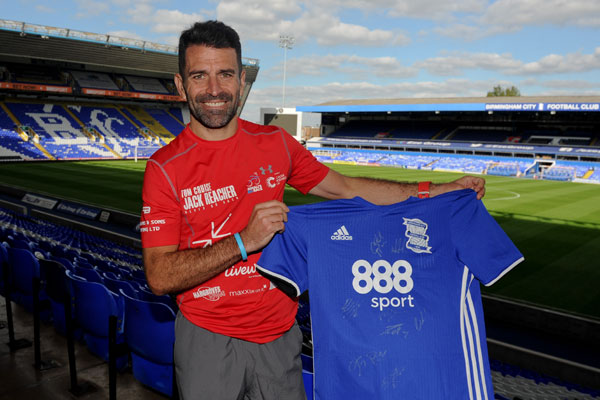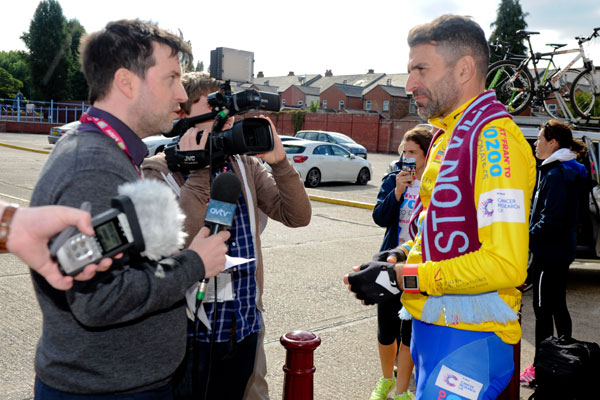 Donate
Right
Now