Day two
Rickie Lambert has admitted he is blown away by the scale of Francis Benali's latest challenge.
The former Saints striker turned out to Cardiff City's stadium to welcome the ex-Southampton defender at the end of the second stage of his second big race.
Benali is running a marathon a day and then cycling a further 75 miles to visit every Premier League and Championship stadium in aid of Cancer Research UK.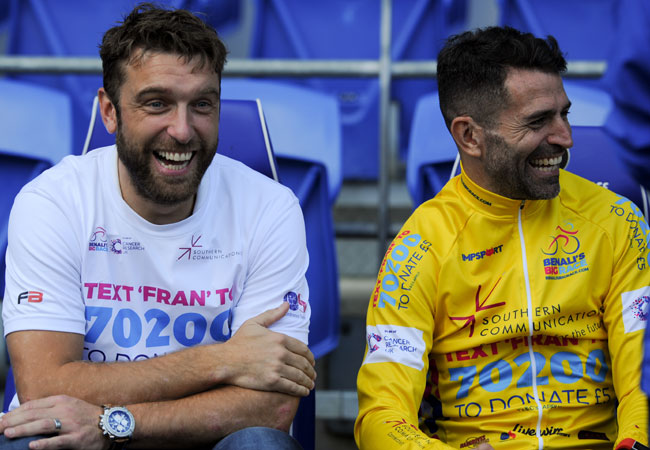 Lambert made a special trip down from Liverpool to greet the 47year-old and said "I was just delighted to be able to play a part in something so amazing.
"What Franny is doing is absolutely unbelieveable. I absolutely cannot get my head round it.
"I thought pre-season training was bad enough, but this is almost unthinkable and I absolutely don't know how he is even thinking of this and I am full of admiration.
"I just hope people dig deep and give generously because it is a fantastic cause and an incredible feat and knowing Franny I am sure he will achieve it"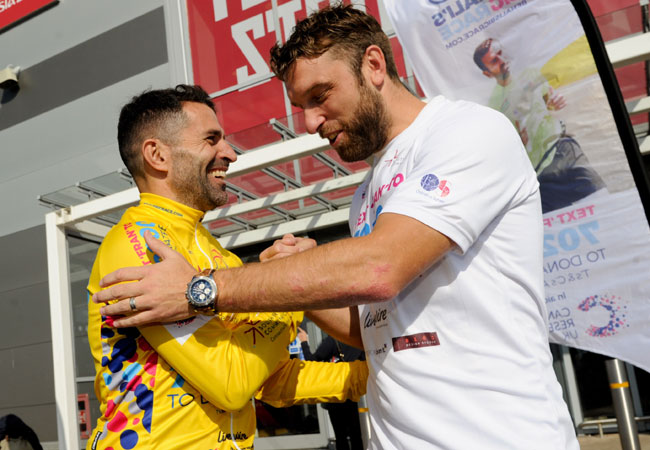 Benali was also greeted by the Cardiff Saints who turned out to welcome him at the end and the end of the 44 mile stage. Benali said "It gave me a real lift to see Rickie and some Saints fans. Things like that make a real difference and help keep me going.
"I'm starting the feel the strain. My knee was quite sore and I have suffered a couple of blisters, but a welcome like this eases the pain.
"Cardiff City were really good to us and couldn't have been more helpful. Rickie has also provided a signed Liverpool shirt that I can auction off to raise further funds for Cancer Research UK."
After a brief rest it was back on the road for Benali as he headed for Swansea's Liberty Stadium to be greeted by former Saints Jack Cork.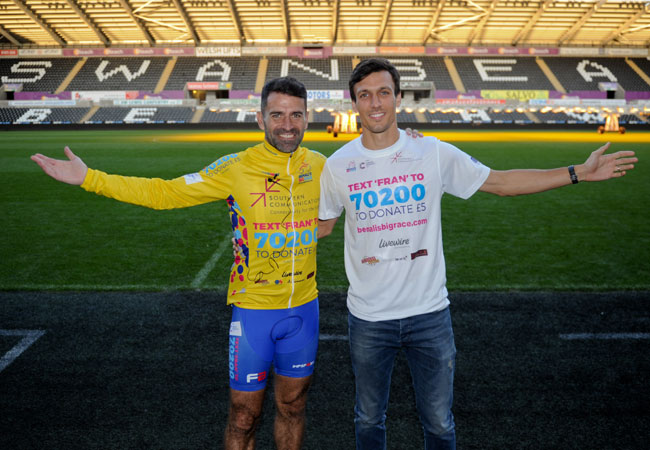 Next up is the physically and mentally demanding trek across the Brecon Beacons to the Midlands where he is due to reach Birmingham on Wednesday at 12.15pm.
To donate simply text Fran to 70200 to give £5.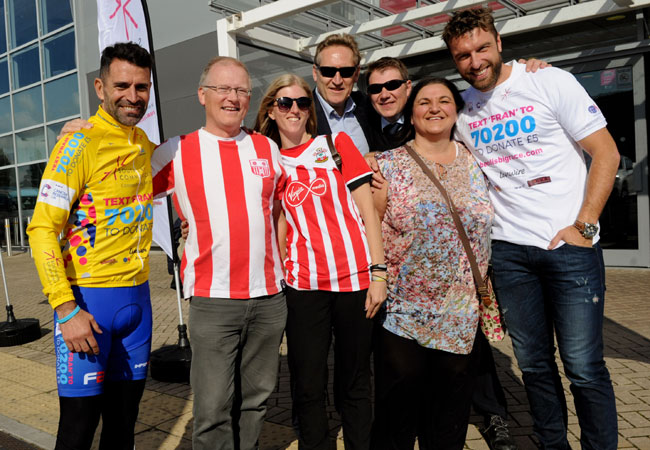 Donate
Right
Now