Familiar faces for Franny
Francis Benali was greeted by three familiar faces as he arrived at Elland Road on the latest leg of his epic challenge.
The former Southampton defender is running and cycling to every Premier League and Championship club in just two weeks to raise money for Cancer Research UK.
And he was delighted to see a trio of former Saints team-mates in Leeds United coach James Beattie, former Leeds midfielder David Prutton and ex-Huddersfield defender Ken Monkou.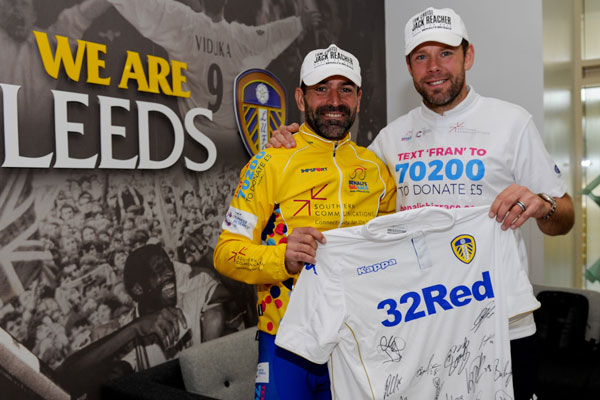 Benali said: "It is a real slog running a marathon and then cycling a further 75 miles every day for two weeks so it gave me a real boost to see a few former Southampton colleagues.
"I know Garry Monk hoped to be there too but the team were training and with so many miles to fit in, I couldn't change my timings.
"But I know he is backing me and the cause. I have received fantastic support from everyone on the route and hopefully we can raise a lot of money.
Beattie said: "I can't believe what Franny is doing. I thought he was mad running to every Premier League club two years ago but this is another level up.
"I can't even get my head round the thought of running 15 marathons in as many days let alone all the cycling on top, especially around some of the terrain in Yorkshire.
"I really hope people make the pain and suffering worthwhile by donating generously. Franny is a top guy, this is an incredible challenge and it is a fantastic cause so please give what you can."
Benali started his epic trek at Bournemouth on October 2 and is due to arrive back in Southampton for their home game against Burnley on Sunday October 16.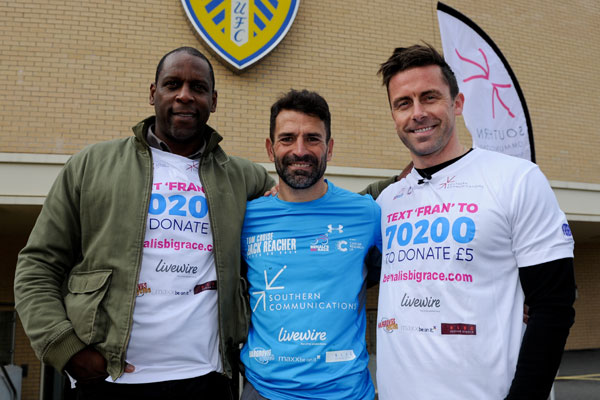 Prutton said: "I will covering that game for BT Sport which works out perfectly as I would not want to miss his homecoming.
"I am sure it will be very emotional and he will get an amazing reception and I will be cheering loudest of all because I know what this is taking out of him.
"What he is doing is absolutely incredible. It makes me tired just thinking about it. I looked at the map on www.benalisbigrace.com and it blew my mind.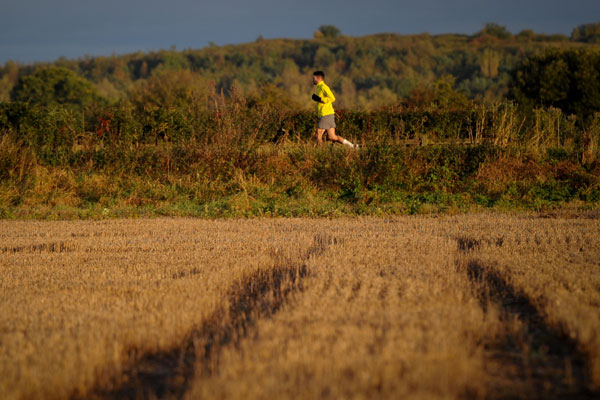 "He was always a fitness fanatic but I never imagined him doing anything like this and his other challenge. I would not have even thought they were possible. But if anyone can do it, it is Franny."
Monkou said: "I could not imagine doing anything even remotely like this.
"I hated running as a player so the thought of 15 marathons in as many days is just horrific.
"And although we Dutch love our cycling, that is for pleasure. This doesn't look very enjoyable to me!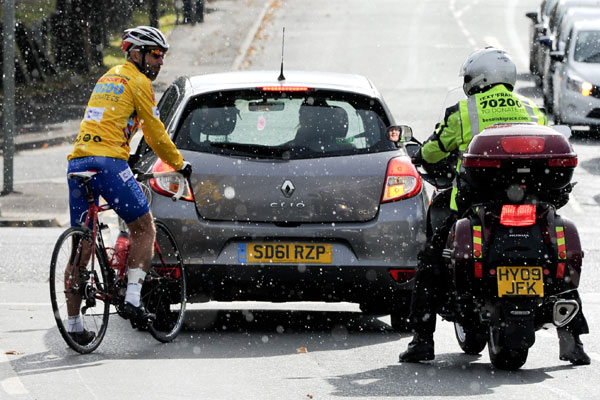 "I live in Harrogate so I have cycled a bit in the Yorkshire Dales and let me tell you it is hard work... and that is just for short recreational rides.
"This is something different! I can't even think what he is going through.
"I really wanted to cycle with Franny from Leeds to Huddersfield today but I had a problem transporting my bike.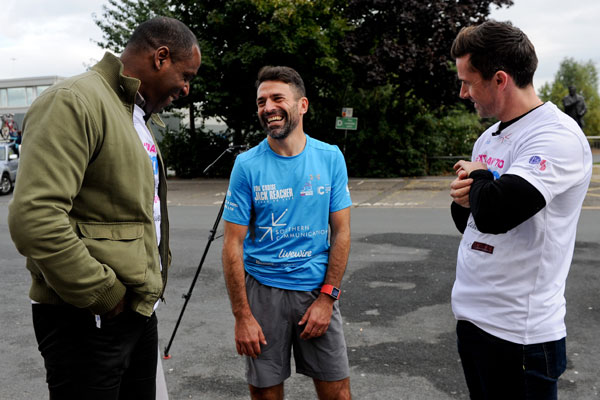 "But I met him at Leeds and Huddersfield because I just wanted to show my support for what he is doing.
"He was always a fitness freak when we were playing at Southampton together but this is unreal.
"And it is not just a physical thing, now it is all about the mental toughness. Most people would have cracked long since but he still bombing on and I am confident he will make it."
To donate simply text Fran to 70200 to give £5 or click here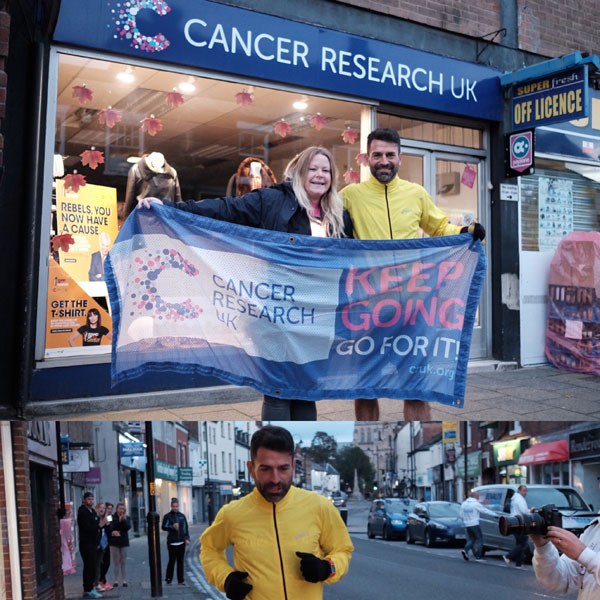 Donate
Right
Now