Franny fights fatigue
Francis Benali is fighting fatigue as he starts to feel the strain of his colossal challenge.
Tiredness is taking its toll on the 47-year-old just a third of the way into his Big Race.
The former Southampton defender is running a marathon and cycling a further 75 miles every day for two weeks to get round every Premier League and Championship club to raise money for Cancer Research UK.
He said: "The fact I am stopping at so many clubs means they are long old days and that really puts a strain on me and the team.
"We get a 5am wake-up call and I was on the road by 7am for a 12-hour stint.It is a real battle to get all the miles done in daylight.
"Day 5 was really tough. The miles seemed to go extremely slowly. I felt every ache and pain and I got another blister on a toe which was incredibly painful. I could feel it with every step.
"There was quite a strong headwind while I was on the bike and there were a lot of hills so ti was a real tough day.
"I didn't feel great when I woke up. I hadn't slept that well so the sleep deprivation added to the fatigue and the emotional exhaustion."
Benali though is very away he is not the only one going through it.
He added: "My team has been magnificent. I cannot thank or praise them enough.
"They get up at 5am too and follow me around for the full 12 hours - and then they have to unload all the gear and sort everything for the next day.
"And the media boys have to post their pictures. They have done a fantastic job.
"I really can't emphasise enough just how hard the whole team are all working. It really is tough for them too."
To donate simply text Fran to 70200 to give £5. Don't forget to include Gift Aid.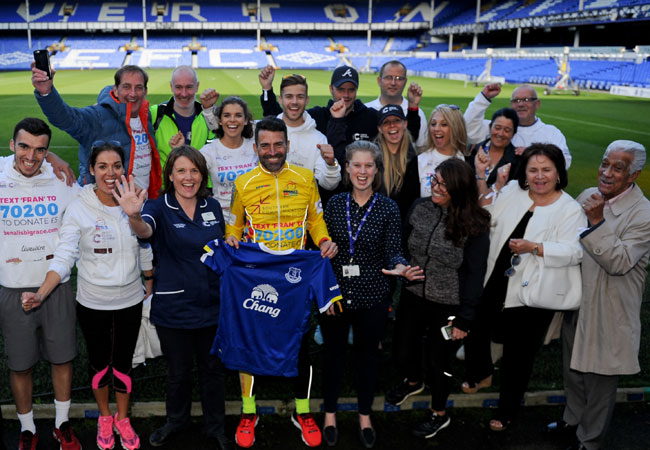 Donate
Right
Now