Friendly face for Franny
Former Saints midfielder Neil Maddison turned out to greet Francis Benali as he completed his tour of the north-east.
Maddison returned to his old club Middlesbrough to meet his ex Southampton team-mate on Day 7 of his incredible challenge.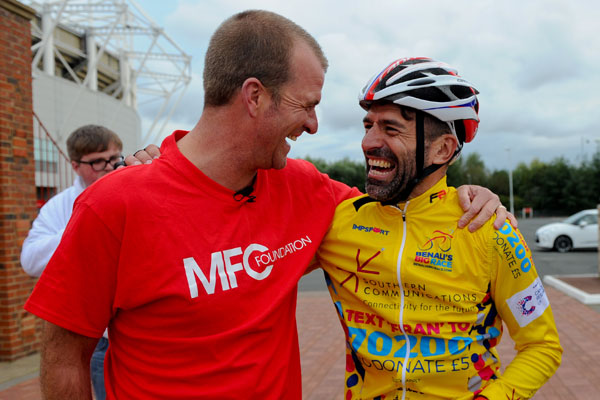 Benali is raising money for Cancer Research UK by running and cycling to all 44 Premier League and Championship clubs in just two weeks.
It means running a marathon and cycling 75 miles a day and Maddison said: "I never thought that would be physically possible... but if anyone can do it, it is Franny.
"The man is a machine, absolutely amazing. What he is doing is way beyond anything I could have dreamed.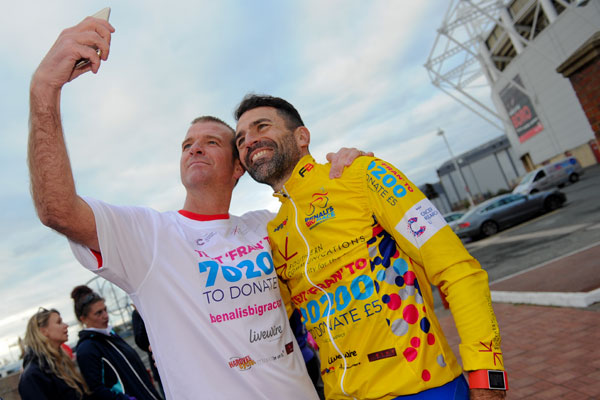 "He was always fit as a player but to do this makes him an inspiration to everyone - and I just hope people reward his commitment with donations.
"It is a fantastic cause and it deserves to be well supported so please give anything you can."
Earlier Benali reached Newcastle where he was met by representatives from Cancer Research UK, in the absence of anyone from the club.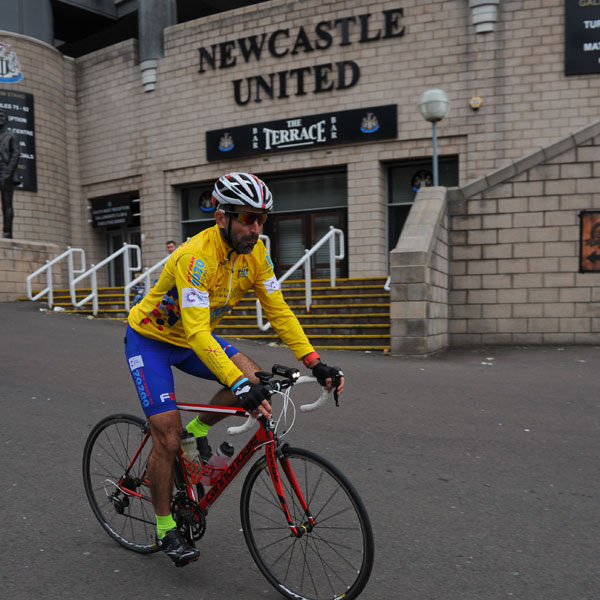 He then moved on to Sunderland where he was met by former Sunderland and Pompey skipper Kevin Ball.
Benali said: "Kevin couldn't have been nicer. He said what I am doing is incredible and he was really supportive.
"And of course it was great to meet up with Neil again. I just wish I could have spent a bit longer with him but we were running behind schedule.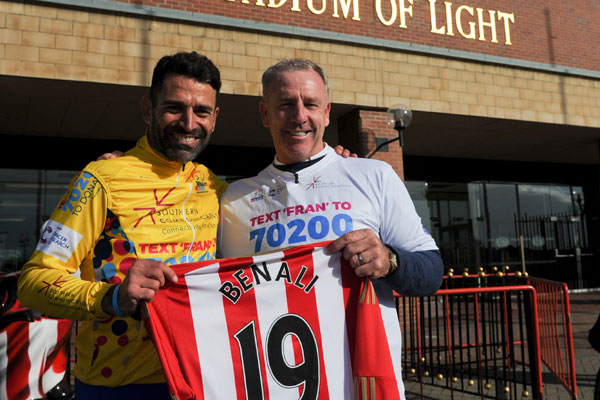 "I felt really bad keeping him and a couple of Saints fans waiting although I suppose if you think I have run and ridden the length of the country in a week, being an hour late is not too bad.
"The marathon was really tough today. My legs were still aching from all the hills on the bike yesterday when I also felt my Achilles beginning to hurt.
"It was still bad when I started running and I literally felt it with every step. It didn't stop me but it hurt the whole time and really wore me down.
"What made it worse was I took a wrong turn and didn't realise for a while so I ended up doing several needless miles!"
To donate simply text Fran to 70200 to give £5.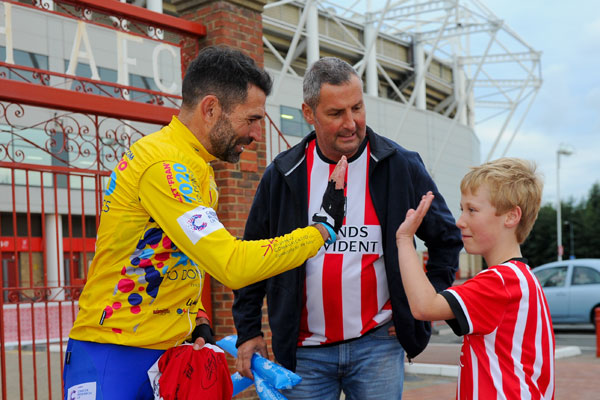 Donate
Right
Now