Hammond's helping hand
Dean Hammond got a small taste of what Francis Benali is putting himself through on his amazing challenge.
The former Saints defender ran the full marathon with his former south coast colleague - and then joined him for a large chunk of the bike ride as the tour reached the East Midlands.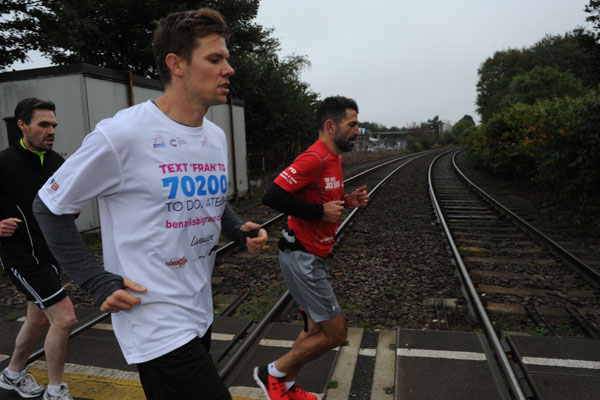 Benali said: "It was fantastic to have that kind of support alongside me. All credit to Dean for getting through so much.
"I'm not sure how he will be feeling tomorrow - actually I do know. He is going to be aching for days so fair play to him for putting hi,self through it.
"He did all the running and a lot of the bike ride and it was great to have an ex-Saints alongside me."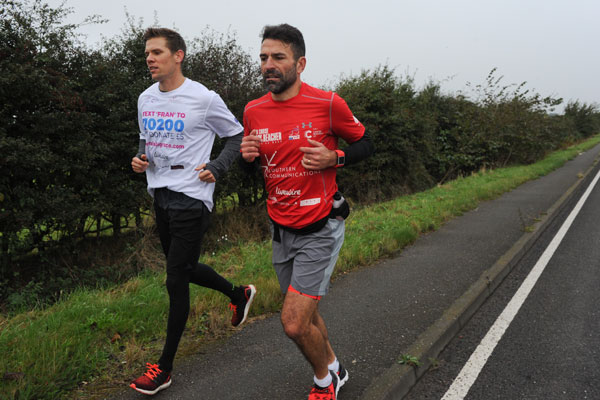 Hammond said: "It took a lot out of me - and that was just one day! I have no idea how he does this day after day for two whole weeks!
"Franny is quite amazing to be putting himself through this kind of pain but it is for a really good cause so hopefully people will give generously.
"It was a fascinating but painful window into his world and I was proud to be alongside him for such a good cause."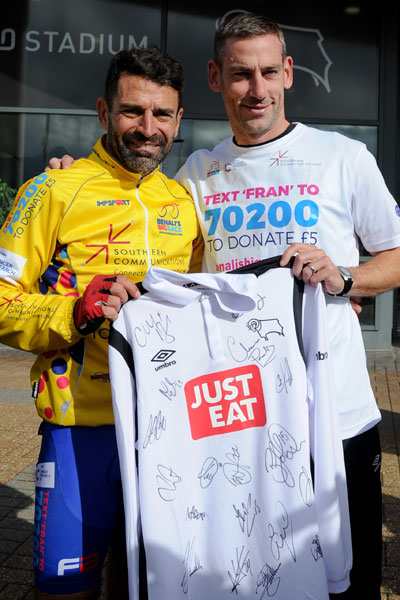 First stop was an emotional return to Nottingham Forest, the only club Benali played for apart from Southampton.
European Cup winner John McGovern met the 47-year-old before he made the short journey to Derby where former Saints team-mate Rory Delap was waiting.
Then it was off to Burton where manager Nigel Clough greeted him. Champions Leicester were unable to provide anyone but former Foxes favourite Hammond did the honours.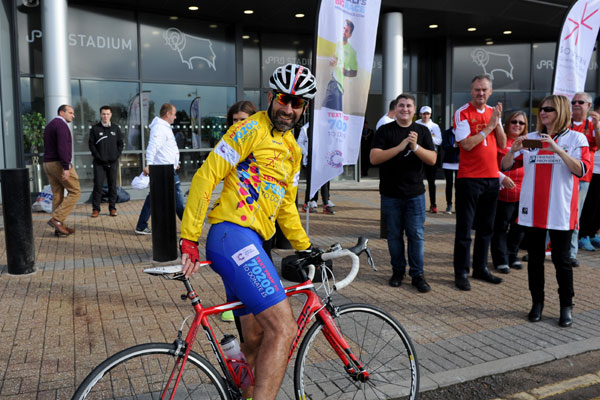 Benali said: "It was great to see Rory again and it was good of him and the others to turn out. There were a few groups of Saints fans too and that gave me a lift. It means a lot.
"The marathon was tough again today. I have been averaging around four and a half hours but today it was nearer five.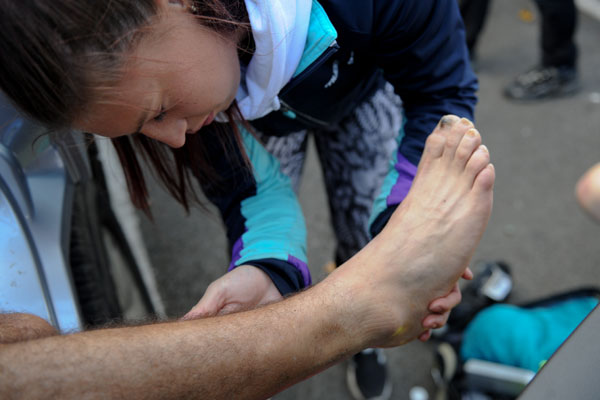 "The Achilles is still very swollen but my physio Kelly Rutledge has done a fantastic job of treating it and getting me going again.
"Now it is off to Norwich and then Ipswich. At least the roads should be fairly flat, if a little dull."
To donate simply text Fran to 70200 to give £5 or click here.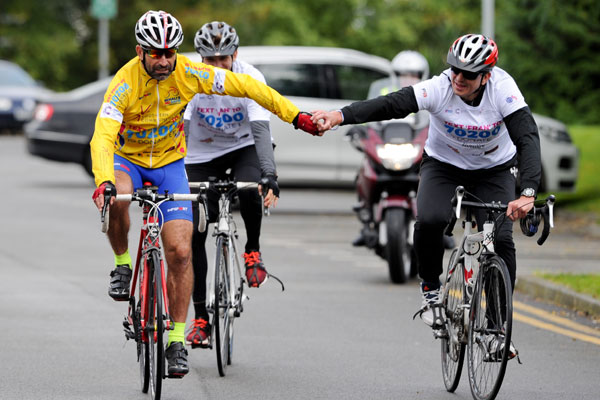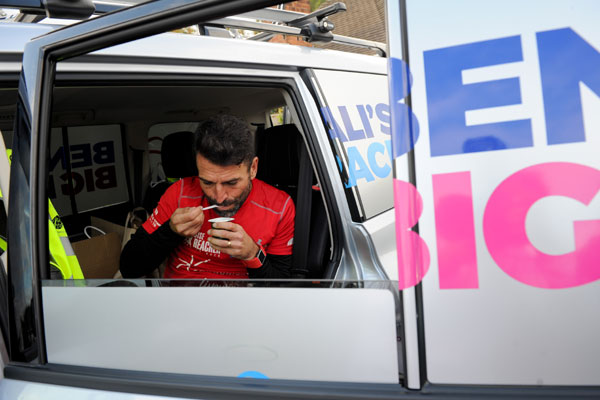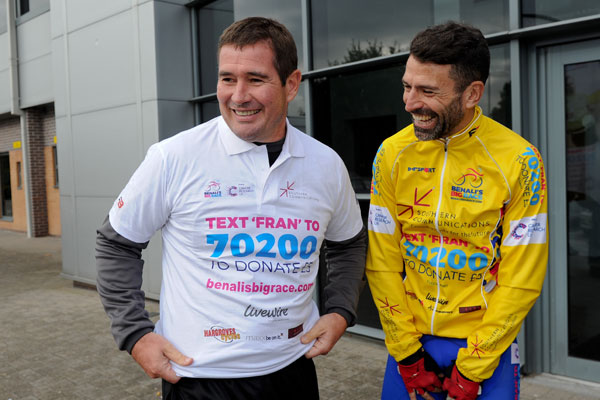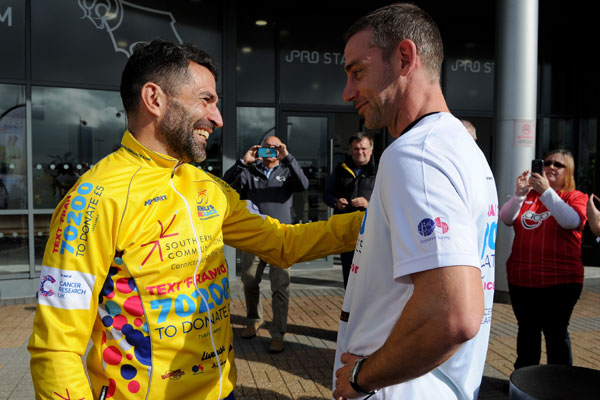 Donate
Right
Now