Ready for the big day
Francis Benali is ready and raring to go! After weeks of training, the big challenge is finally here.
The former Saints defender is set for the big send-off as he prepares to run and ride to every Premier League and Championship ground in the space of just two weeks to raise money for Cancer Research UK.
He is due to head off from Bournemouth's Vitality Stadium at around 8.30am on Sunday October 2. He will then run a marathon and cycle a further 75 miles every day until he returns to St Mary's in time for Southampton's home game against Burnley on October 16.
It is a daunting prospect but Benali is just eager to get the challenge under way.
He said: "I just want to get going now. This has been months in the making with so much organisation and training, now the time is here to just do it.
"I am a bit nervous because I know the pain that lies ahead but I am looking forward to getting it under way. I just want to get it completed and make it a success.
"I have put myself under a bit of pressure on the back of the success of the first challenge and not wanting to let anyone down."
The 47-year-old is relieved just to be heading to the start line in peak condition after suffering a knee problem just before his previous challenge when he ran from Newcastle to Southampton via every Premier League ground to raise £265,000 for Cancer Research UK.
He added: "I very nearly pulled out of the last challenge. I injured my knee about four days beforehand; I had an injection and the next day it felt even worse!
"I could barely walk and we were very close to pulling the plug. It did settle down but it was still a problem during the run. But this time – touch wood – I feel fine.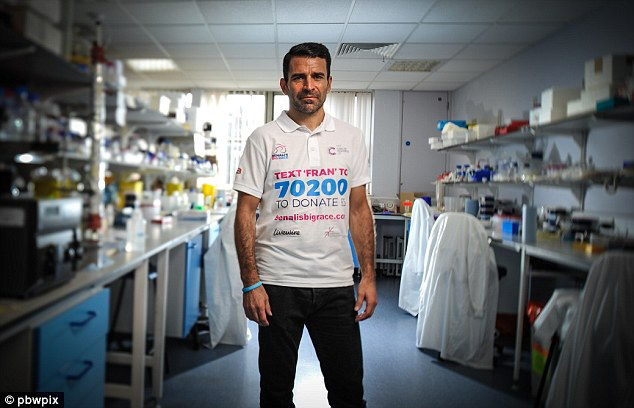 "I haven't done as much training this week as I would have liked simply because it has been so manic with media demands. It is so important to get the message out there that they have taken priority.
"There have also been a lot of logistical problems to sort out so I haven't done any real training since last weekend. But that is not too much of an issue as I won't have lost too much fitness. Now I think we are all set and ready for the off."
Benali will head for Bristol after leaving Bournemouth with just one major concern… trying to find out how his beloved Saints are doing at Leicester.
"I will rely on my support team to keep me up-to-date. Hopefully the result will give me a real lift as I get back into it. At least this time I will be prepared for how tough it will be mentally as well as physically.
"I guess I will find out very soon if I am as prepared as I think I am!"
*Benali's Big Race has been featured in Shoot. Check it out here
To donate simply text Fran to 70200 to give £5.
Donate
Right
Now