Moran turns out for Franny
Former Saints striker Steve Moran made a surprise appearance at Hull City to greet Francis Benali.
Moran - best known for his dramatic and unforgettable FA Cup winner at Pompey in 1984 - turned out to offer moral support.
It meant a lot to Benali as he reached the halfway point of his epic trek to every Premier League and Championship club to raise money for Cancer Research UK.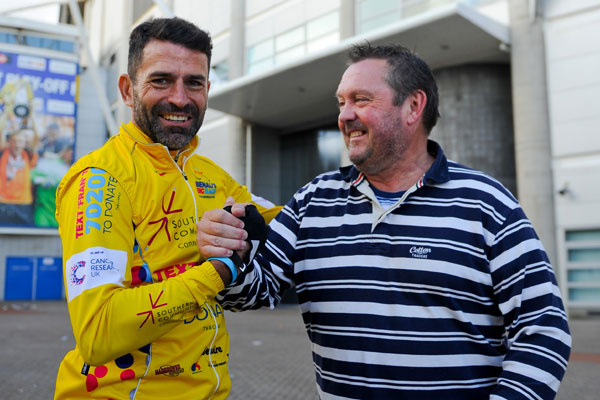 Benali said: "It was great to see Steve as I had no idea he was going to be there.
"I think he had just read about the challenge and decided to turn out to show his backing which was really nice of him.
"He said what I am doing is incredible and he just wanted to be there for me."
Former Hull star Moran said: "It is an amazing feat and I am full of admiration for Franny.
"It is also a really good cause so I really hope people reward his efforts by donating."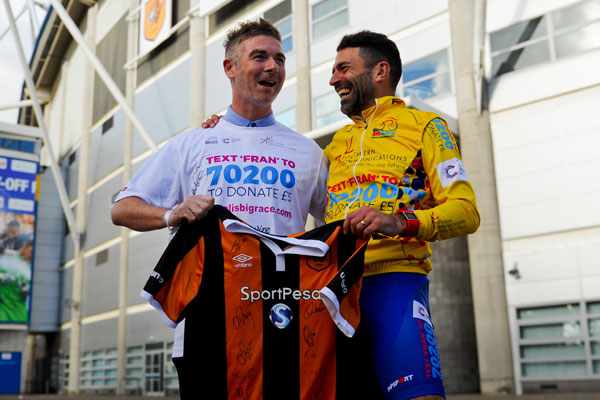 Also there to meet the 47-year-old was former Tigers midfielder Bryan Hughes.
Hull was the only stop today for Benali as he runs a marathon and rides at least 75 miles a day for two weeks.
He added: "Today was tough because I did more than 80 miles on the bike.
"I am feeling really saddle sore now - but at least that keeps my mind off the Achilles and hamstring problems.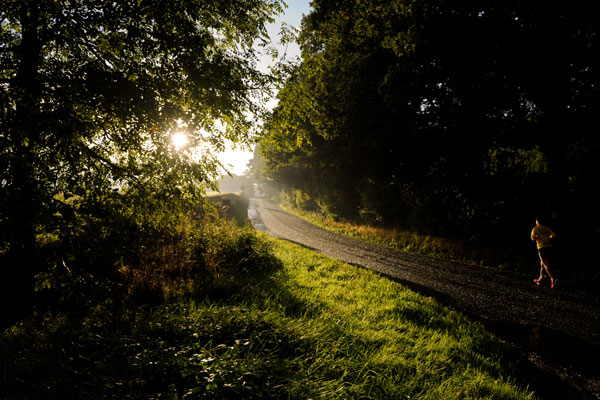 "There were a lot of hills on the marathon today so I was really aching by the time I switched to the bike. It didn't help that it was in driving rain either.
"But once the sun came out the scenery was stunning. There were no kerbs or junctions so I was able to get into a good rhythm.
"My physio Kelly Rutledge did a great job taping up my right Achilles but I could feel it once I was on the bike.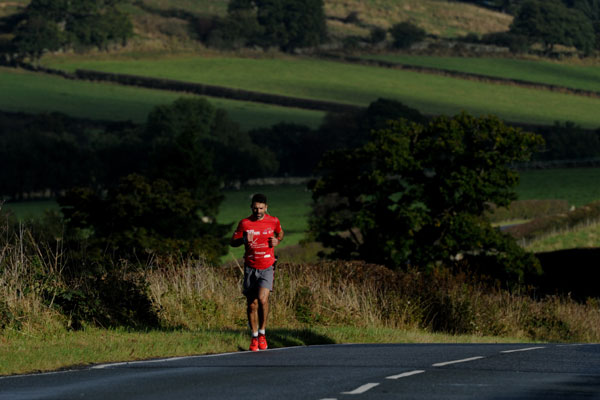 "And I was very aware of the hamstring being tight but at least now I am past halfway which psychologically is a big boost."
Benali's spirits got another lift when he got back to the hotel and phoned his children Luke and Kenzie to find they had successfully completed a skydive in aid of breast cancer.
He said: "I didn't get to speak to them for long but it was enough to know they had got up and down safely which is the main thing.
"I am full of admiration for them and so proud of what they have done. It must be an incredible experience - but it's not for me. I was asked if I would be interested but I said no.
"Mind you, if someone offered me the chance to be parachuted straight into St Mary's instead of completing the rest of this challenge then I might just take them up on it!"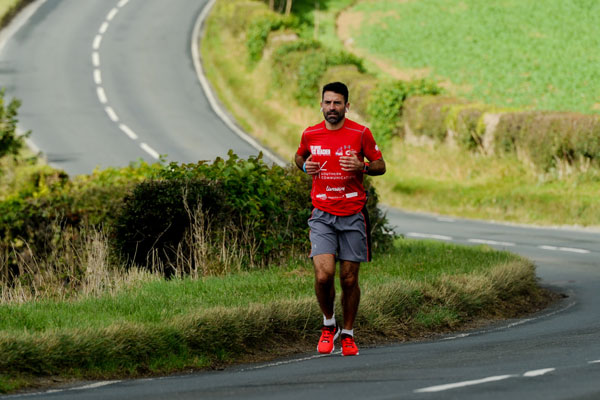 Donate
Right
Now